Salesmate - what is it?
Salesmate is a CRM solution that provides the industry's best integrated call and text capability in more than 90 countries. It includes powerful features like call recording, call masking, voicemail drop, power dialer and call forwarding for your entire business.

You can link all your emails in one place, assign them to the right people, respond to customer inquiries, track your internal notes, and collaborate with your entire team to deliver a faster and exceptional customer experience.

Salesmate automatically connects all customer touchpoints so your entire team can have insightful conversations with an always up-to-date 360-degree context about every customer, account, and deal.
---
NOTE : Chat Agents also integrates natively with Salesmate  CRM for chat leads, so you can automatically send information between Chat Agents and Salesmate CRM - no code required.
---
NOTE : Chat Agents also integrates Salesmate Intake Forms. Let our chat agents handle your client intakes with your website chat visitors, using Salesmate Intake.
How Chatagents.com can help you schedule appointments with Salesmate
If you are using Salesmate as a CRM tool for your business, Chat Agents can help you take care of some of the routine tasks like scheduling appointments for you. Salesmate offers you a Meeting Scheduler for scheduling meetings professionally and efficiently, eliminating the hassle of sending emails back and forth.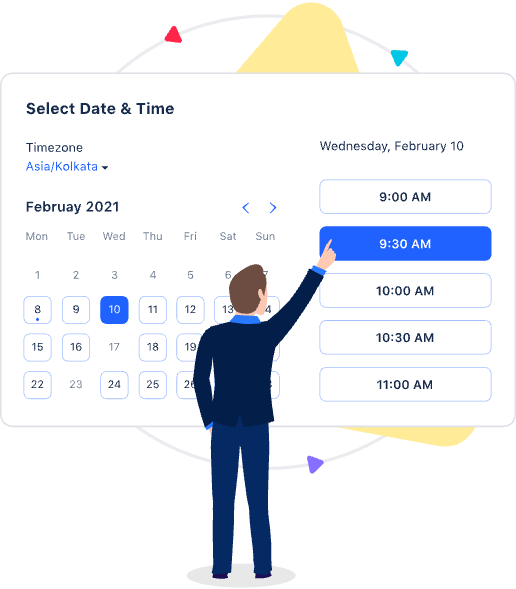 ---
How to get started with Salesmate Meeting Scheduler & Chatagents.com.

To schedule appointments on your behalf in Salesmate Meeting Scheduler, our agents need access to your public scheduling page. All we need is the direct link of your scheduling page.

The following steps will show you how to set up your meeting scheduler and retrieve and share your direct scheduling link with us.

If you do not already have a Salesmate account, sign up for a free trial at https://www.salesmate.io, or sign in if you already have a Salesmate account.

Once you have completed the signup and logged in, you'll be guided through a series of steps and instructions to complete the CRM setup.
---
How to set up Meeting Scheduler in Salesmate

From the Dashboard, click More options > Meeting Scheduler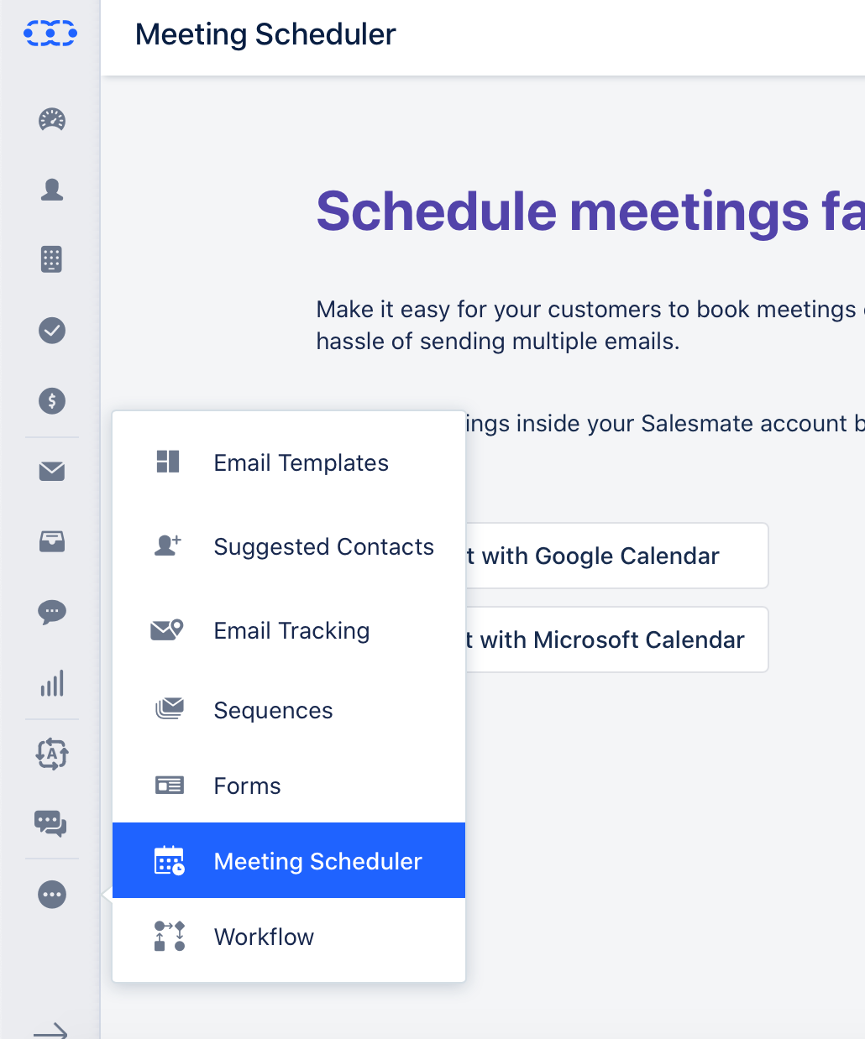 ---
You will be prompted to connect your Meeting Scheduler to either Google Calendar or Microsoft Calendar.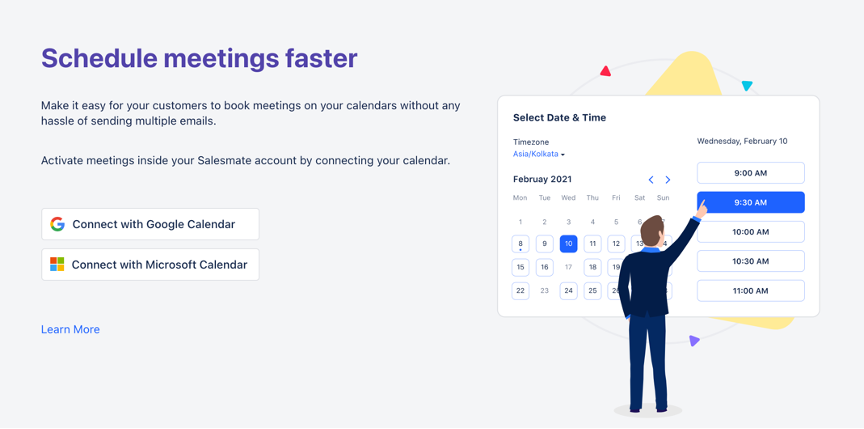 ---
Set up your first Meeting Scheduler URL by clicking on the "Create meeting link" button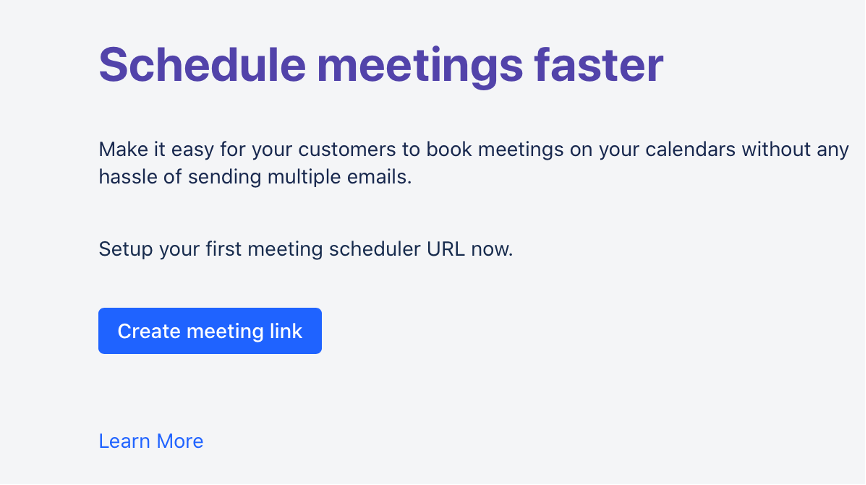 ---
There are four types of meeting types that you can create - a one-to-one meeting, a group meeting, a team meeting, or a round-robin meeting.

For the purposes of this demo, we will create a one-to-one meeting.

Give your meeting a title and description, the meeting location, and the activity type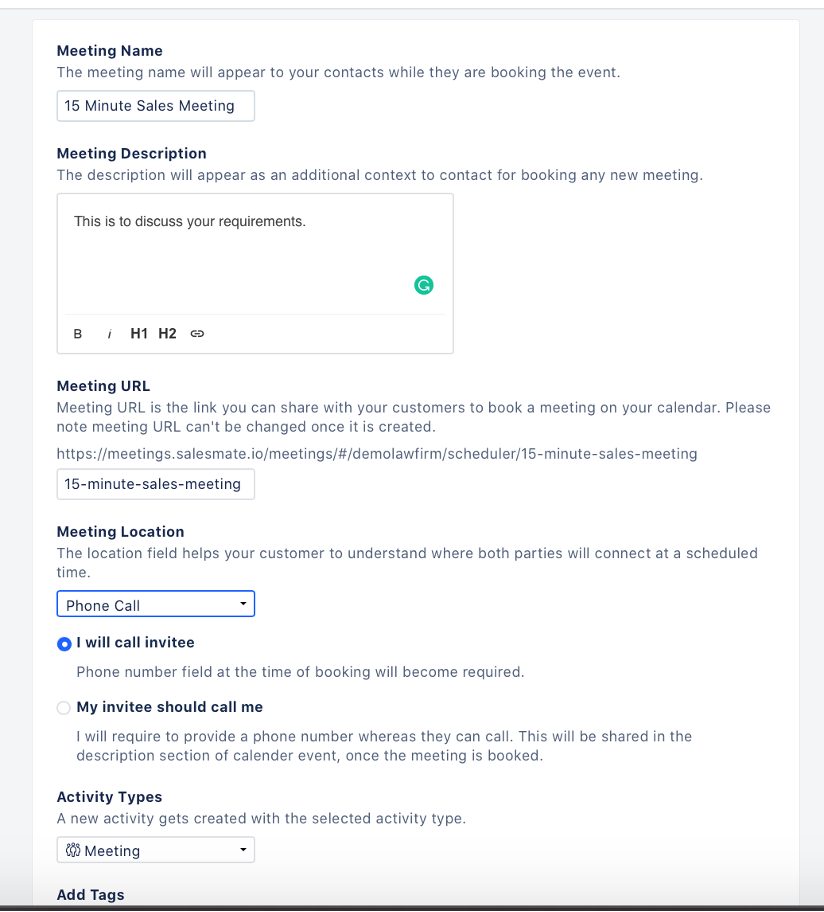 ---
Click "Save" in the top right corner when you are done.

Set up your availability using the Date and Availability tab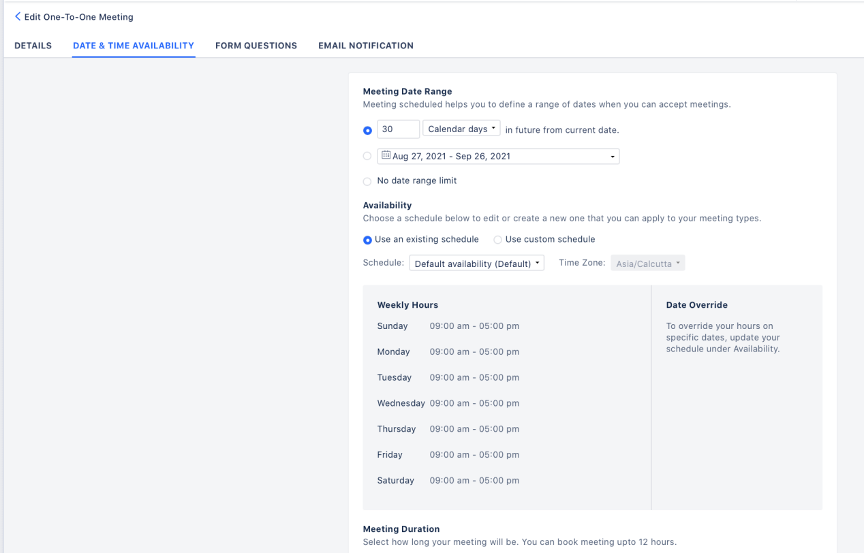 ---
Next, you can create a form to ask prospects and clients a few qualifying questions when they book a meeting with you. Contact properties will automatically be added to your Salesmate CRM.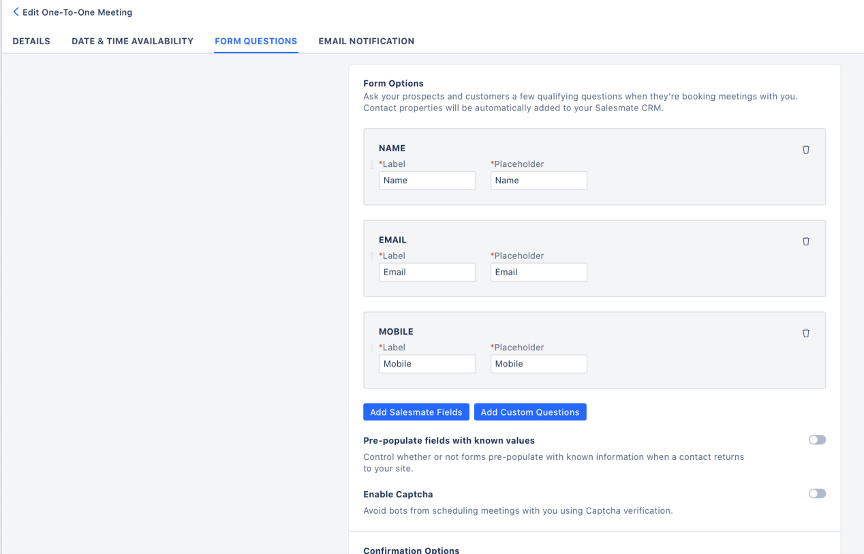 ---
Set your options for meeting confirmation using the Email Notification tab.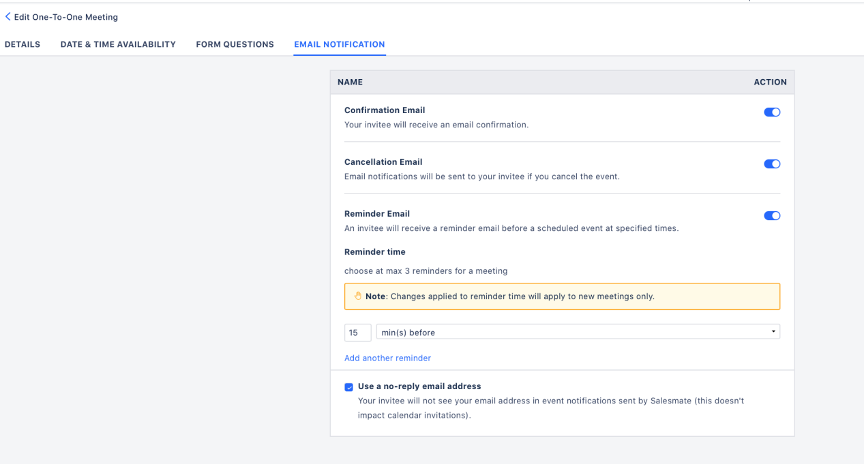 ---
Return to the Meeting page and click the Copy link under the Action menu next to your meeting event.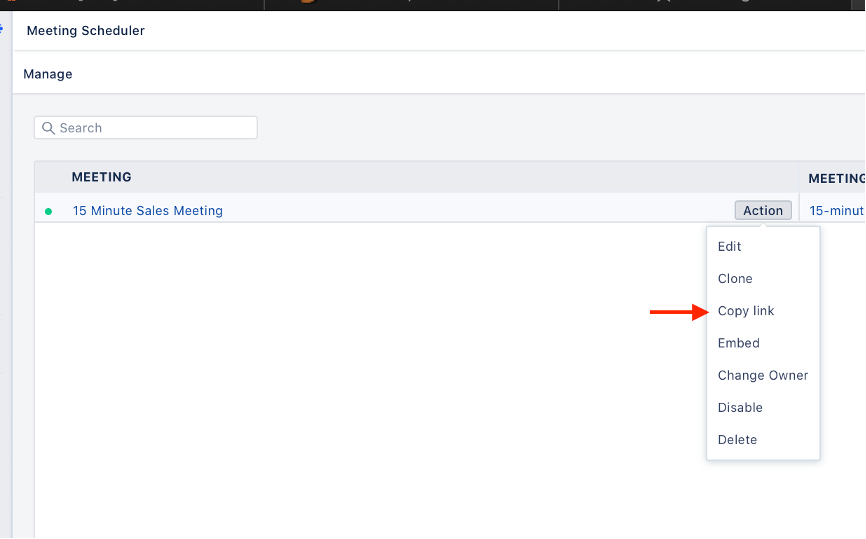 Copy the link.
---
How to send the links of your Meeting page to Chatagents.com
Please share your meeting page link by logging into the integration page of your Chat Agents account.

To do this, go to https://my.chatagents.com/ in your Chat Agents dashboard and go to "Integrations" which should open https://my.chatagents.com/integrations.

Look for Salesmate Meeting Scheduler and check the "Activate" box.

Then click on the "Help Icon" next to activate and a form should open.

Paste in the link you copied from Salesmate's meeting page. Also include any messages or special instructions you would like to send to our chat agents into this form.

Once you do this, our support team will set it up, usually within 24 hours. Once set up, our chat agents can now start scheduling appointments, either by sharing the link with chat visitors so they can book an appointment with you, or by asking for the details and scheduling your appointment for them.
If you have any questions or need help integrating Salesmate or other apps with your Chat Agents account, please contact us through the help section on your Chat Agents dashboard - we will be happy to do it for you, at no additional cost.