Copper (formerly ProsperWorks) - what is it?
Designed to integrate with Gmail and other Google Apps, Copper (formerly ProsperWorks) is a comprehensive and easy-to-use platform. It helps small and medium sized businesses automate core processes, manage leads, sources and opportunities, streamline sales processes, uncover actionable insights and nurture customer relationships.

It allows users to review email threads and past interactions. It also serves as an alternative for goal setting and forecast management as it converts sales bottlenecks into visible opportunities.

Meeting invitations make scheduling an appointment for a chat quick and easy. It reduces back and forth communication by capturing your Google Calendar availability in a link that you can send to your contacts. Your recipient simply selects an available time and date from your calendar, and the meeting is scheduled automatically.
---
NOTE : Chat Agents also integrates natively with Copper  CRM for chat leads, so you can automatically send information between Chat Agents and Copper CRM - no code required.
---
To schedule appointments on your behalf in Copper's Meeting Scheduler, our agents need access to your public scheduling page.

All we need is the direct link of your scheduling page.

The following steps will show you how to set up your meeting scheduler and retrieve and share your direct scheduling link with us.

If you do not already have a Copper CRM account, sign up for a free trial at https://www.copper.com/, or log in if you already have a Copper CRM account.

Once you have completed the signup and logged in, you will see the Dashboard.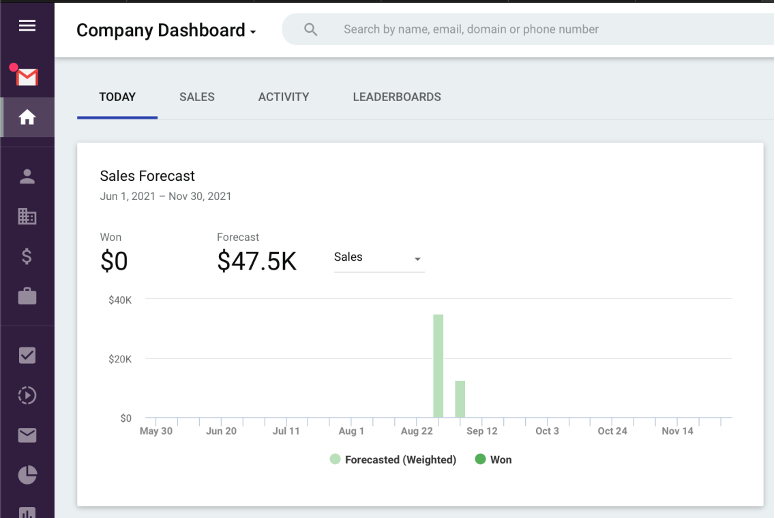 ---
Click on the Settings gear in the left pane > Personal Preferences > Meeting Invitation Settings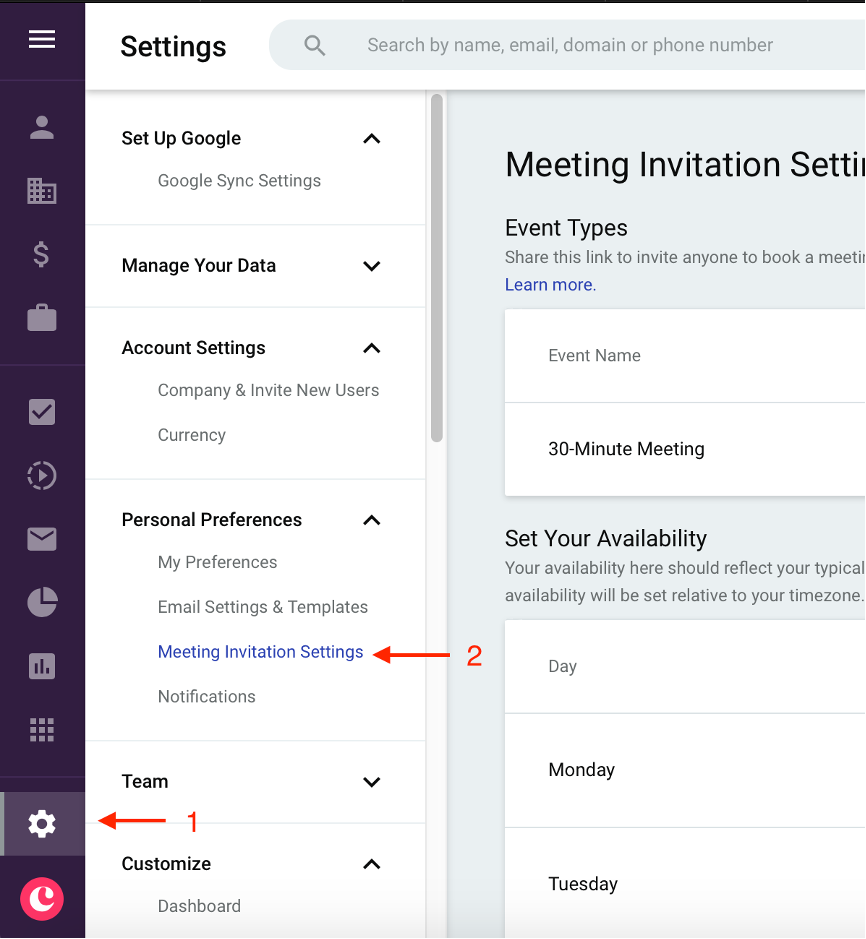 ---
Set your availability in Copper - You set your available hours here.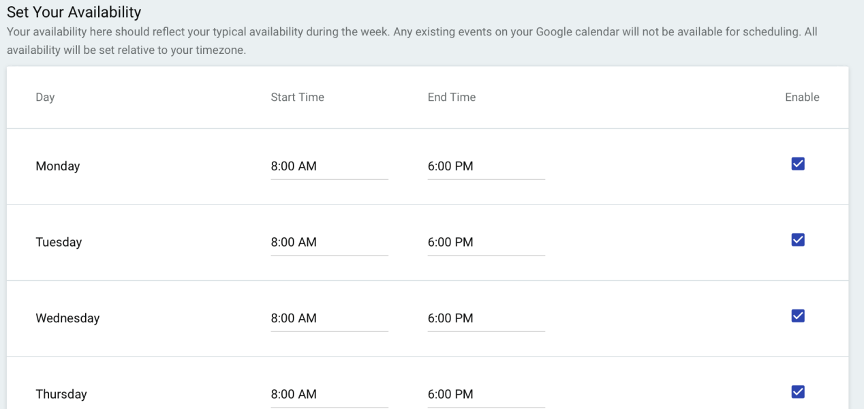 ---
Create an event type - Here you can create the meeting type and set the duration to be requested, the location to hold the meeting (onsite or virtual are both options), and a description.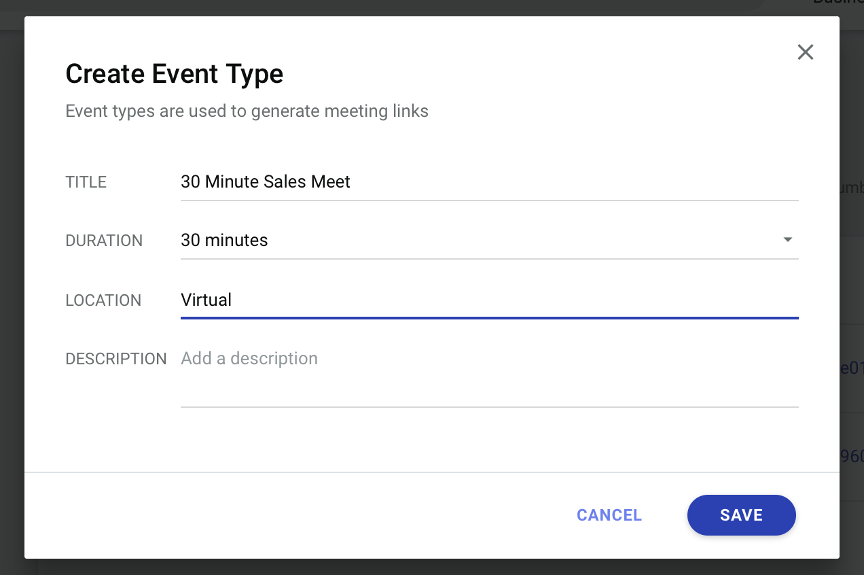 ---
Once the events are added, you should see all of your event types, with an icon to copy the meeting event link.


Copy the links of all the meeting events you want Chat Agents to use for scheduling the meetings for you.
---
How to send your Copper Meeting links to Chatagents.com

Please share your Copper Meeting page links by logging into the integration page of your Chat Agents account.

To do this, go to https://my.chatagents.com/ in your Chat Agents dashboard and go to "Integrations" which should open https://my.chatagents.com/integrations.

Look for Copper and check the "Activate" box.

Then click on the "Help Icon" next to activate and a form should open.
Paste the link you copied from the steps above.

Also include any messages or special instructions you want to send to our chat agents into this form.

Once you have done this, our support team will set it up, usually within 24 hours. Once set up, our chat agents can now start scheduling appointments, either by sharing the link with chat visitors so they can book an appointment with you, or by asking for the details and scheduling your appointment for them.


If you have any questions or need help integrating Copper CRM or other apps with your Chat Agents account, please contact us through the help section in your Chat Agents dashboard - we will be happy to do it for you, at no additional cost.