amoCRM - what is it?
amoCRM is a messaging-based CRM. With multi-channel communication, you can communicate via messenger, emails, and calls from a single app. Sales managers love amoCRM for its in-depth analytics, reporting, and automation features.

Lead generation is easy with amoCRM's user-friendly integrations and web forms.
All events are stored in the lead card, including call records, tasks, and chat messages. It is a messenger-based sales solution for entrepreneurs, small and medium businesses.
---
How Chatagents.com can help you with the new Lead Intake process with amoCRM
If you use amoCRM as a CRM tool for your business, Chat Agents can help you take care of some of the routine tasks like filling out new lead intake forms. amoCRM allows you to create forms that can be used to add new leads.

Chat Agents can fill out these forms for qualifying leads that have come in chat by asking them questions, so you do not have to manually add those leads to your CRM.
NOTE : Chat Agents also integrates with amoCRM Calendar so our chat agents can use amoCRM Calendar to schedule your appointments with chat visitors to your website.
---
How to get started with amoCRM & Chatagents.com.
The following steps will show you how to create your lead intake form and share its link with us.

If you do not already have an amoCRM account, sign up for a free trial at https://www.amocrm.com,

or log in if you already have an amoCRM account.

Once you have completed the signup and logged in, you'll be guided through a series of steps and walkthroughs to complete the CRM setup.
---
How to create new lead intake forms in amoCRM
To create a new lead intake form, go to your Dashboard and click on Leads in the left pane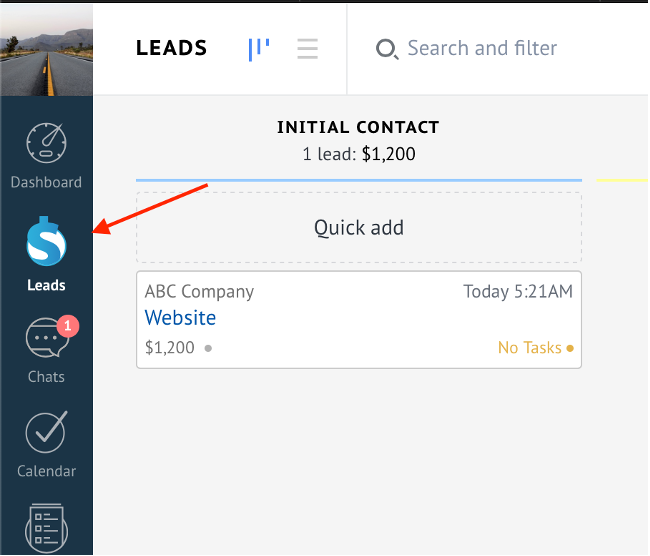 ---
Click SETUP on the right hand side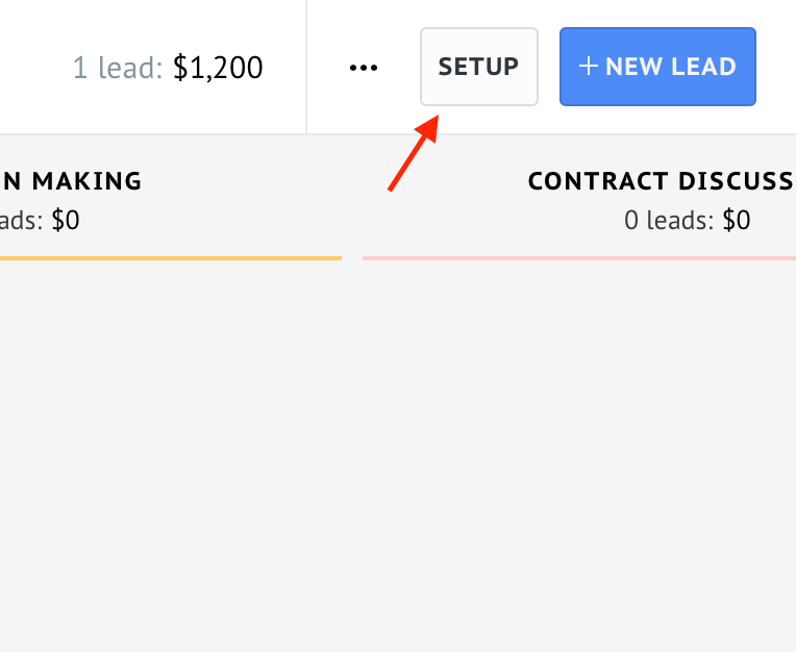 ---
Click "Add source" under LEAD SOURCES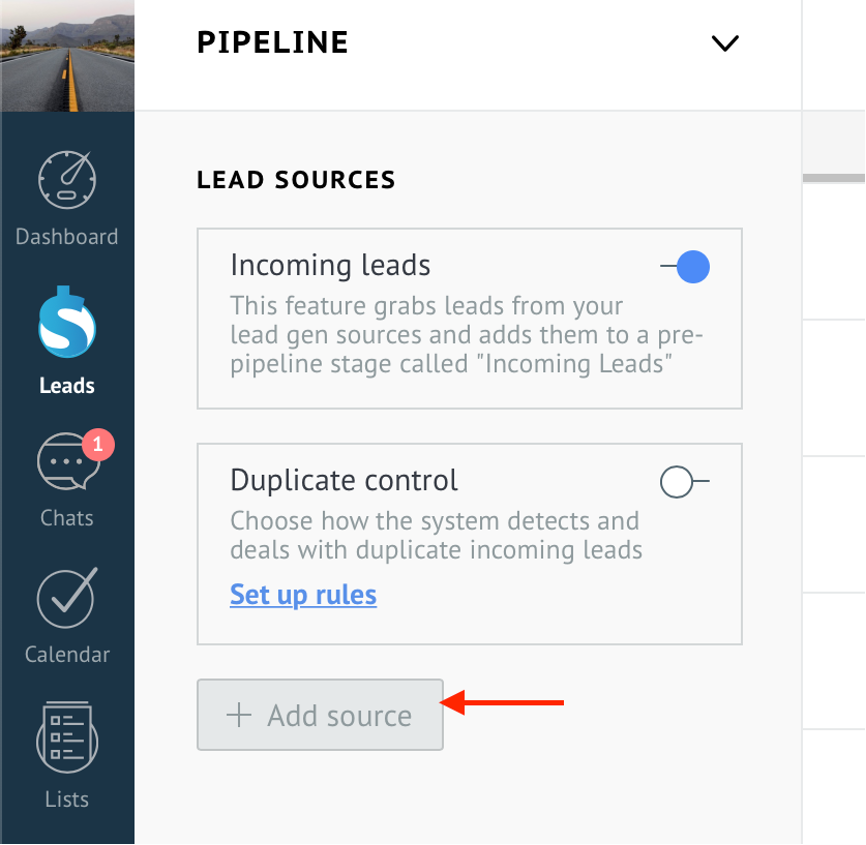 ---
Add amoCRM webform from the available options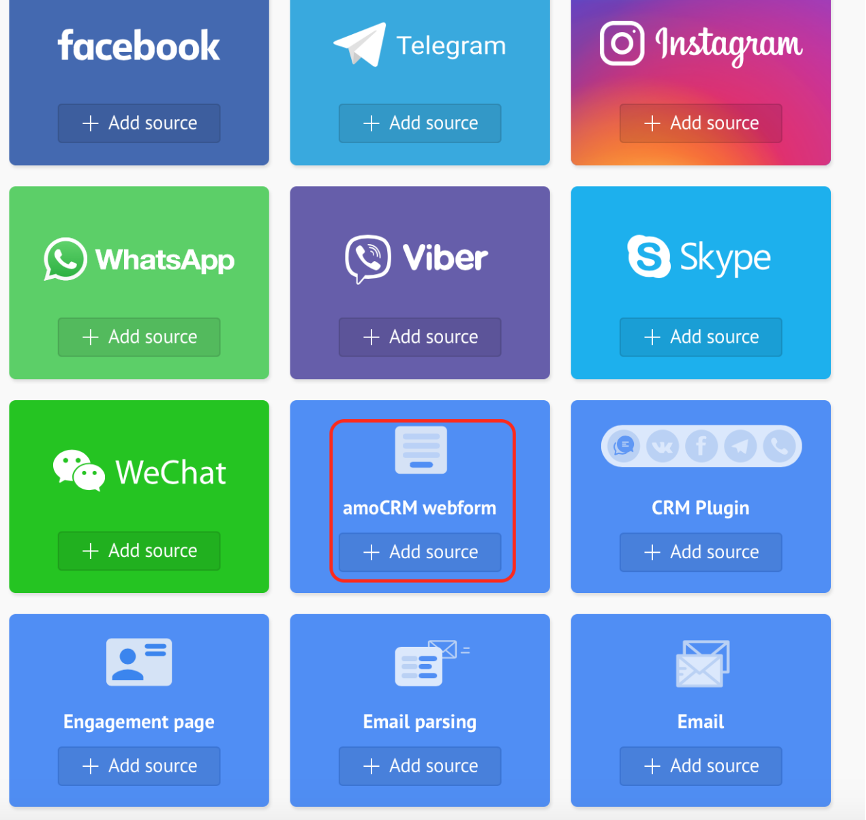 ---
Choose one of the available templates that you like, or build a form from scratch. You choose themes, text layout, background, font color, and fields to use when adding a new lead.

There are 3 sections in Form Builder: Edit Fields, Form Settings and Form Placement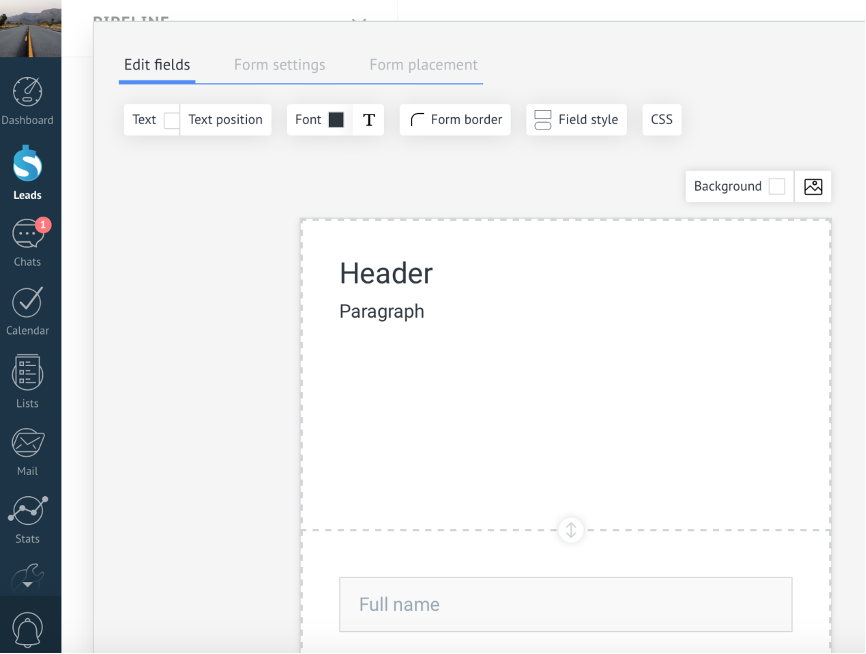 ---
To add a field, drag it from any of the sections (Leads, Contacts, Companies and Additional) and drop it on the form.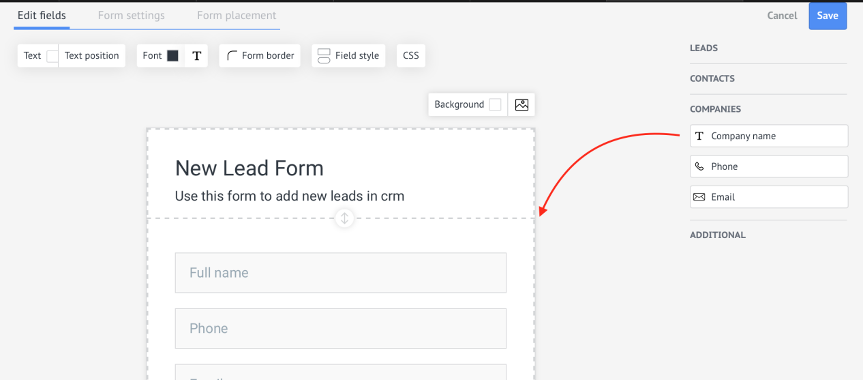 ---
Under the Form Settings, make sure Lead Stage is set as Incoming Leads.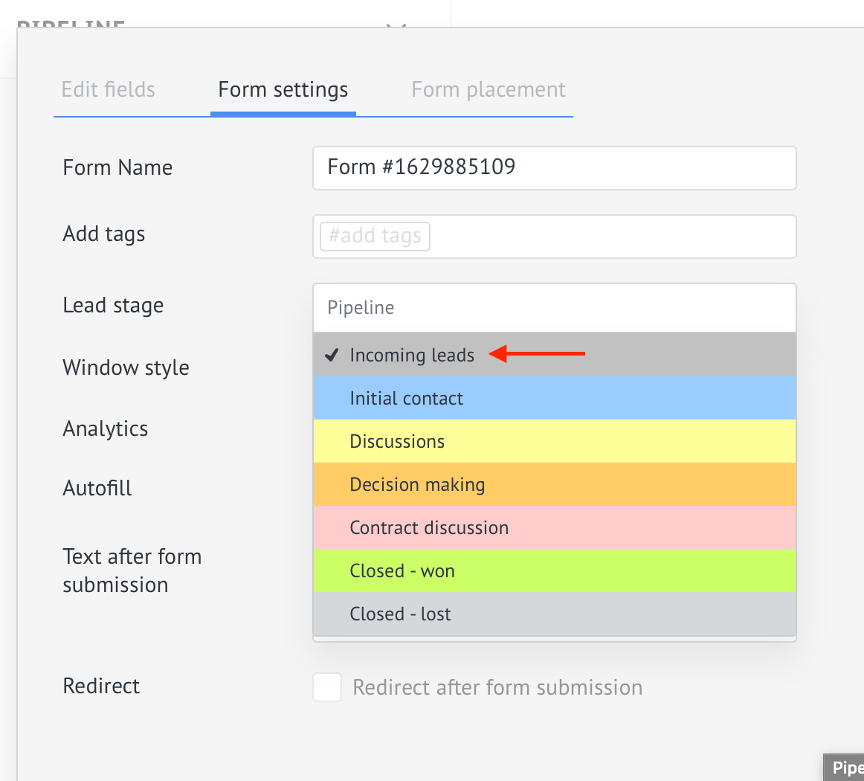 Click the "Save" button to save your form.
---
On the Form placement tab, you will find your form link at the bottom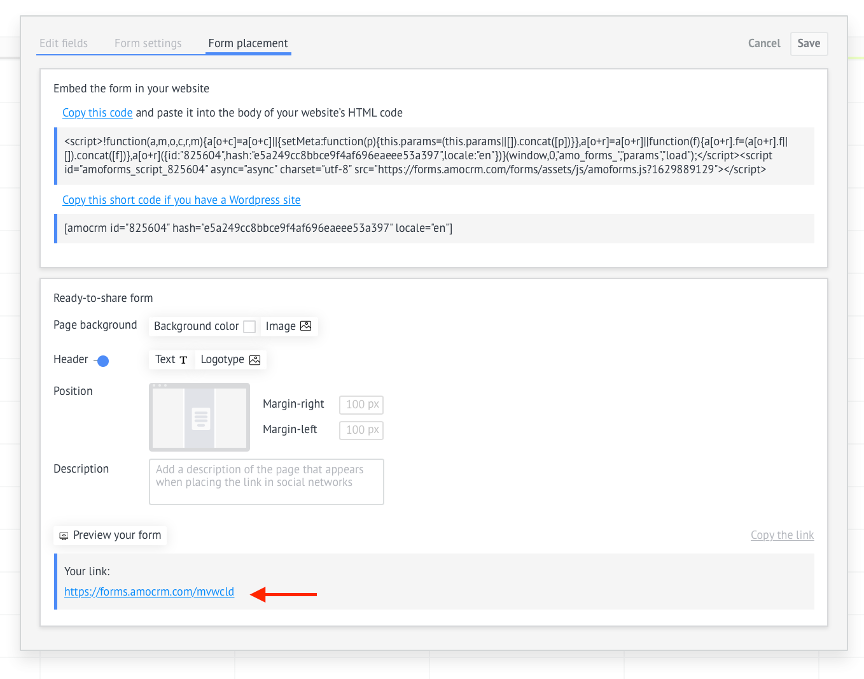 Copy the form link.
---
How to send your lead intake form link to Chatagents.com.
Please share your lead intake form link by logging into the integration page of your Chat Agents account.

To do this, go to https://my.chatagents.com/ in your Chat Agents dashboard and go to "Integrations" which should open https://my.chatagents.com/integrations.

Look for amoCRM Intake and check the "Activate" box.

Then click on the "Help Icon" next to activate and a form should open.
Paste the links you copied from the amoCRM form.

Also include any messages or special instructions you want to send to our chat agents into this form.

Once you do this, our support team will set it up, usually within 24 hours. Once it's set up, our chat agents can now start filling out the intake form on behalf of your clients by asking for the details.
If you have any questions or need help integrating amoCRM Intake or other apps with your Chat Agents account, please contact us via the help section on your Chat Agents dashboard - we will be happy to do it for you, at no additional cost.