amoCRM - what is it?
amoCRM is a messaging-based CRM. With multi-channel communication, you can communicate via messenger, emails and calls from a single app. Sales managers love amoCRM for its in-depth analytics, reporting, and automation features.

Lead generation is easy with amoCRM's user-friendly integrations and web forms.
All events are stored in the lead card, including call records, tasks, and chat messages. It is a messenger-based sales solution for entrepreneurs, small and medium businesses.
---
NOTE : Chat Agents also integrates amoCRM Intake Forms. Let our chat agents handle your client intakes with your website chat visitors, using amoCRM Intake.
---
How to get started with amoCRM Calendar & Chatagents.com.
amoCRM's calendar does not integrate directly with Chat Agents, but you can connect it to another scheduling app like Calendly so Chat Agents can book appointments for you.

In this article, we will show you the steps to sync your amoCRM calendar with Google Calendar and connect it to Calendly.

If you do not have an amoCRM account yet, sign up for a free trial at https://www.amocrm.com, or log in if you already have an amoCRM account.

Once you have completed the signup and logged in, you'll be guided through a series of steps and walkthroughs to complete the CRM setup.
---
How to sync your amoCRM calendar with Google Calendar
Google Calendar is a great time management tool that allows you to manage your schedule, add appointments, and create reminders for yourself.

Create, move or edit the tasks in amoCRM and they will instantly sync with Google Calendar and vice versa.

Click on the Calendar and then click on the three dots on the top hand side > Sync in your dashboard.

---
Press Synchronize and authorize your Google account.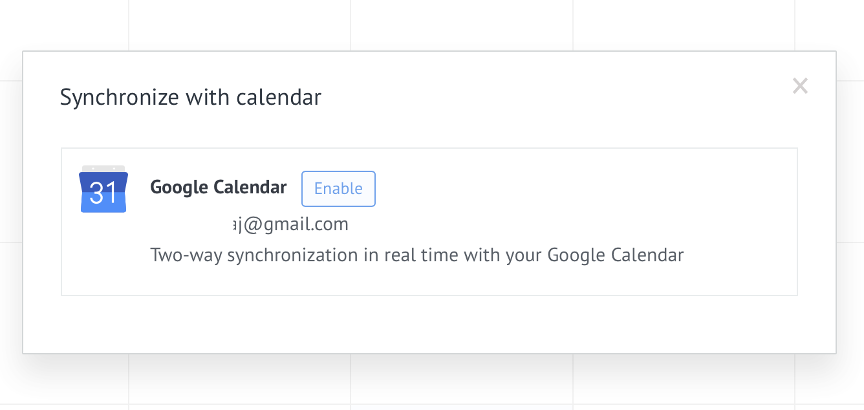 ---
That's it.

The following features will be added to your account:

- 2-way syncronization of amoCRM and Google Calendar.

- Changes are reflected in both calendars.

- If a lead card ID is used when scheduling a meeting in Google Calendar, a task will be created in the card.


How to connect and synchronize Calendly with your amoCRM
This integration allows you to sync Calendly bookings with your amoCRM calendar. You can also use Calendly in Digital Pipeline to schedule meetings and send automatic reminders via email or SMS.

Note: You need a Premium or Pro account from Calendly to use this integration.

Go to your Calendly dashboard and click on the Integrations tab, and then copy the API key.

---
In your amoCRM account, go to Settings > Integrations and find the Calendly integration.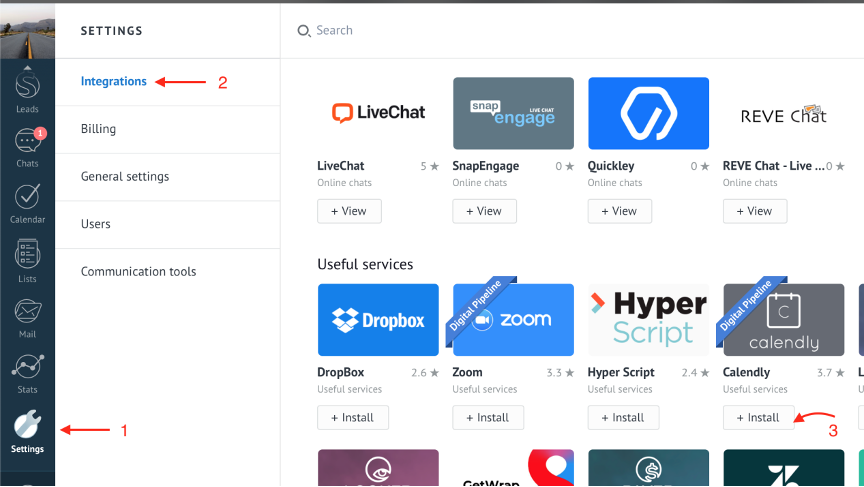 ---
Paste the API key you copied from Calendly and log in.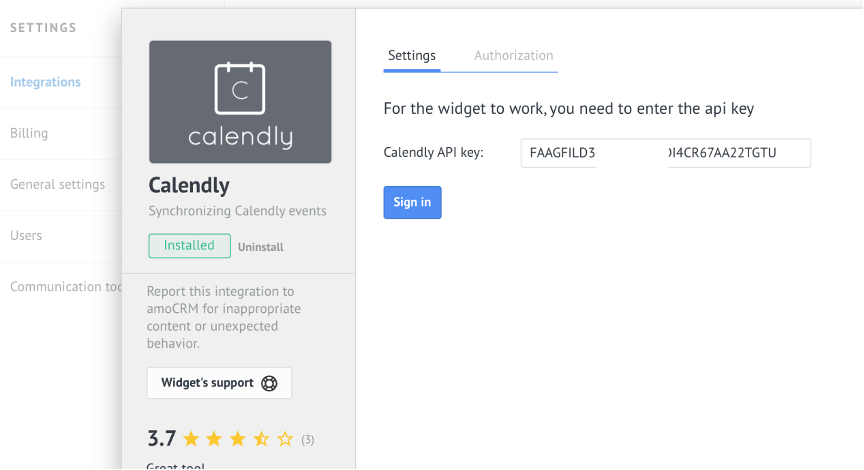 Note:

- When a lead or customer books an event in Calendly, a task is automatically added in amoCRM.

- When an event is updated or canceled, the amoCRM task is also updated or closed.

- Use Calendly automation in Digital Pipeline to send meeting invitations.

- Create and send unique Calendly links directly from the lead card.
---
Next, go to Calendly.com >Account >Share your Link and copy your link.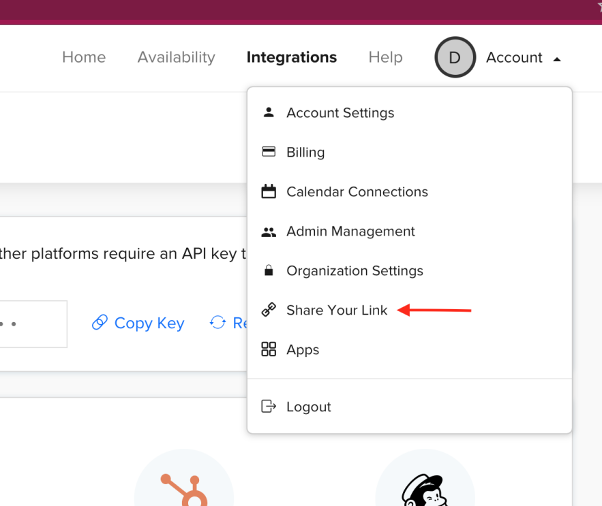 That's it.
Your emoCRM calendar is now connected to Calendly.
---
How to send your Calendly link synced with amoCRM to Chatagents.com

Please share your calendly scheduling page link by logging into the integration page of your Chat Agents account.

To do this, go to https://my.chatagents.com/ in your Chat Agents dashboard and go to "Integrations" which should open https://my.chatagents.com/integrations.

Look for amoCRM and check the "Activate" box.

Then click on the "Help Icon" next to activate and a form should open.
Paste the link you copied from calendly.

Also include any messages or special instructions you want to send to our chat agents into this form.

Once you have done this, our support team will set it up, usually within 24 hours. Once set up, our chat agents can now start scheduling appointments, either by sharing the link with chat visitors so they can book an appointment with you, or by asking for the details and scheduling your appointment for them.


If you have any questions or need help integrating amoCRM or other apps with your Chat Agents account, please contact us through the help section on your Chat Agents dashboard - we will be happy to do it for you, at no additional cost.