Vtiger CRM - what is it?
Vtiger CRM provides a single, unified CRM for sales, customer support and marketing teams. Vtiger CRM can be deployed across the entire customer lifecycle, enabling marketing teams to capture and nurture leads, sales teams to evaluate, track and close resulting deals, and support teams to access complete customer history and provide support.
Key features include web forms, email and SMS campaigns, lead scoring, sales insights, scheduling, approvals, team mailbox, document tracking, automated workflows, work orders, inventory management, case routing, surveys, and project management.
All customer data is stored in a single database that provides a unified view for marketing, sales and support teams. The system can be customized to meet the needs and preferences of the business. Customer support is available 24/7 via phone, email and chat.
---
NOTE : Chat Agents also integrates with Vtiger Calendar so our chat agents can use Vtiger calendar to schedule your appointments with chat visitors to your website.
---
How does Vtiger CRM works with Chat Agents
Upon completion of a chat on your site, a new chat lead is added by our Chat Agents with all contact information, a brief chat summary, and the chat transcript.

With this Vtiger CRM - Chat Agents integration, these lead details are automatically added as a new contact in your Vtiger CRM account.
When a chat visitor returns to your site and provides more information, a new chat summary is added along with the new chat transcript from Chat Agents. These lead details are also automatically updated in Vtiger CRM.
---
How to integrate Vtiger CRM with Chat Agents
To integrate Vtiger CRM with Chat Agents, first, log into your Vtiger CRM account at https://crmaccess.vtiger.com/log-in/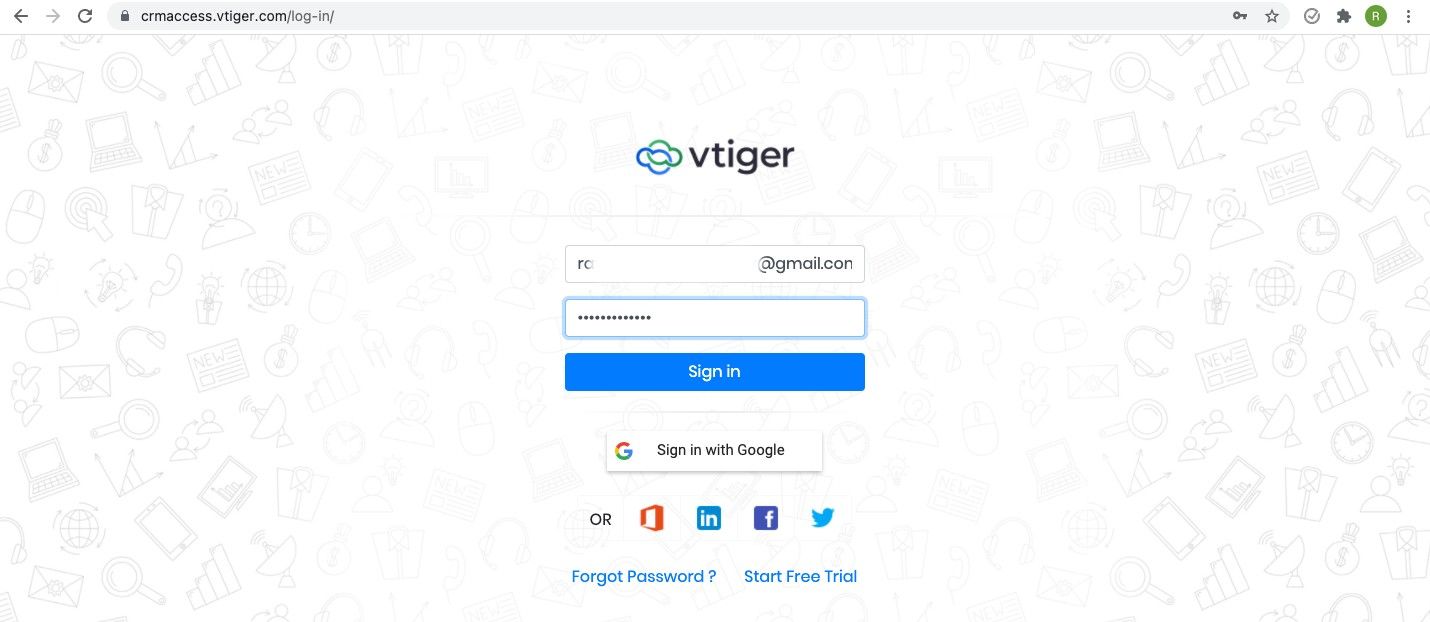 If you do not already have a Vtiger CRM account, you can create one at https://crmaccess.vtiger.com/begin-free-trial/
---
If you are logged in, click on your name avatar in the upper right corner.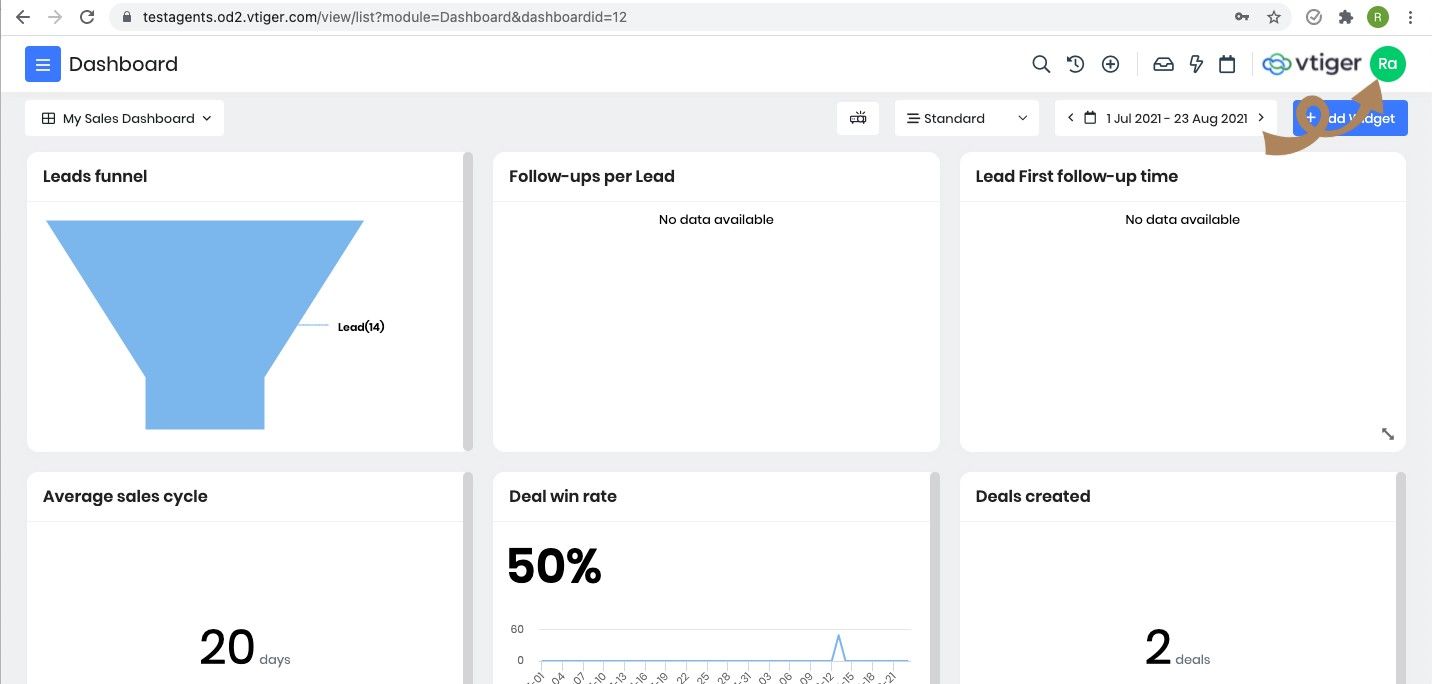 ---
This should open a window where you click on My Preferences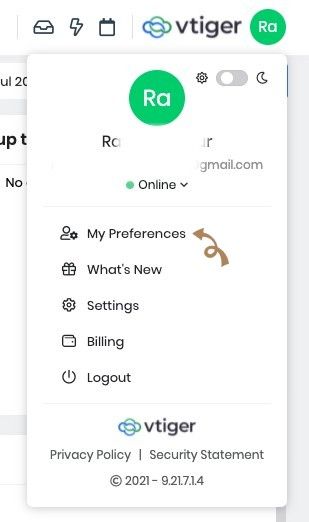 ---
Now copy the Access Key and save it to a notepad to use later.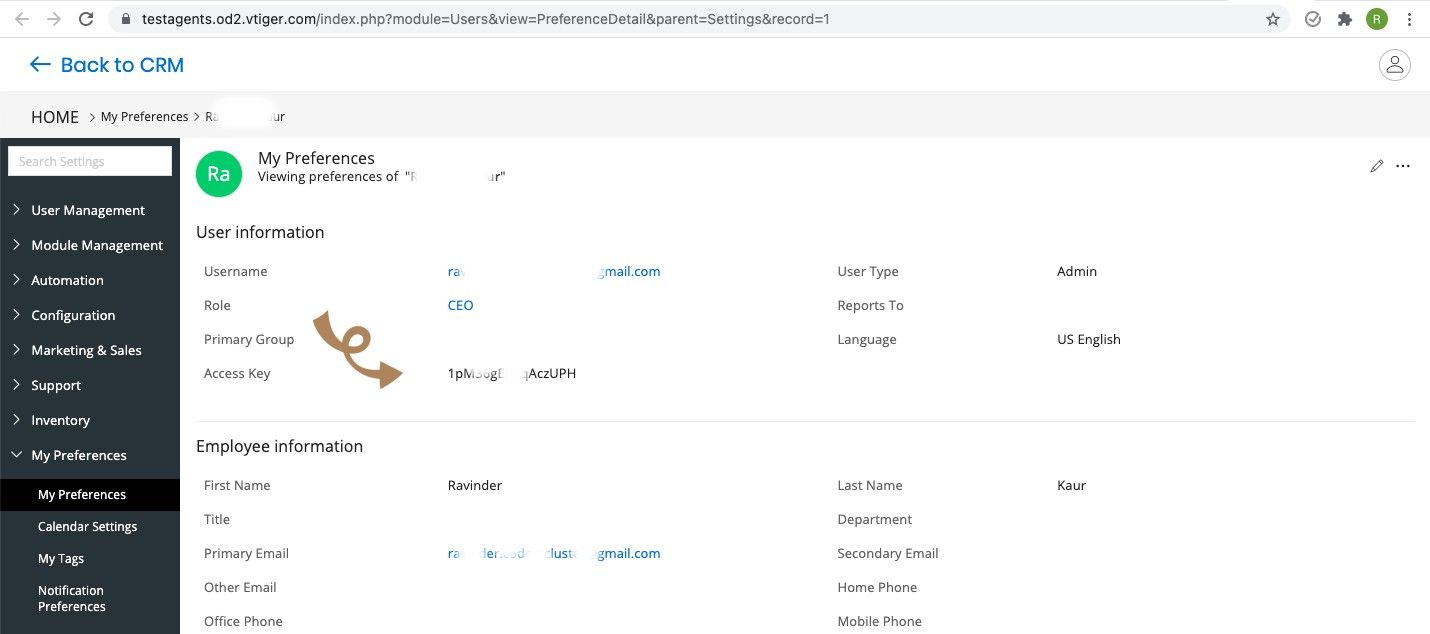 ---
Also copy the part of the URL from your address bar, this is the Account Domain which is essentially the URL of your Vtiger CRM account.

---
Now log in to the integration page of your Chat Agents account. To do this, go to https://my.chatagents.com/ in your Chat Agents dashboard and go to "Integrations" which should open https://my.chatagents.com/integrations.

Search for Vtiger CRM and enable the "Edit" button on the right hand side.

You will then see the Chat Agents - Vtiger CRM Integration page.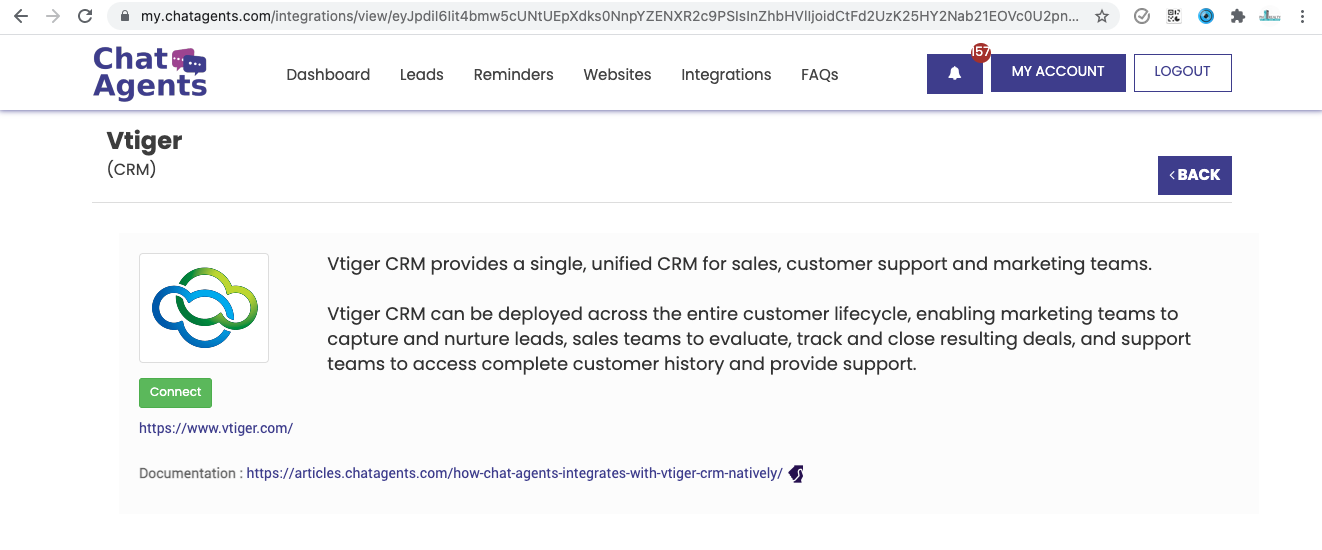 ---
Click on "Connect", which will open a popup modal where you need to enter your Username, and paste the Access key you copied earlier.
Also paste your Account Domain that you copied earlier, and be sure to add the https:// part.

---
That's it. If everything is correct and no error message is displayed, your Chat Agents and Vtiger CRM are integrated.
---
Whenever our chat agents add new chat leads in our system, you will see it in our CRM and receive a notification via text, email and through our apps.

With this integration, you will also see the same lead details with associated notes and chat transcripts automatically and instantly added to your Vtiger CRM account.

This saves you from manually re-entering all the chat lead details into your Vtiger CRM account.
---
Lead details are added in your Chat Agents CRM.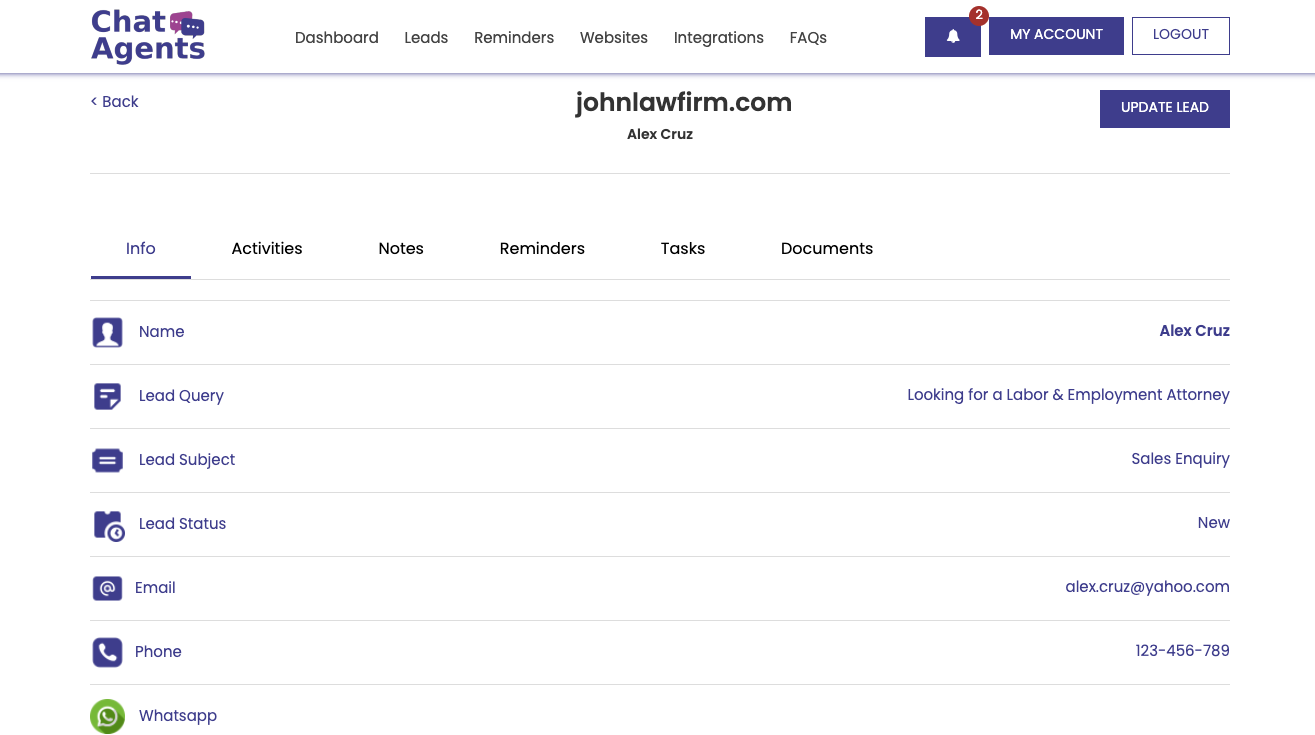 ---
Chat transcripts are also added in your  Chat Agents CRM.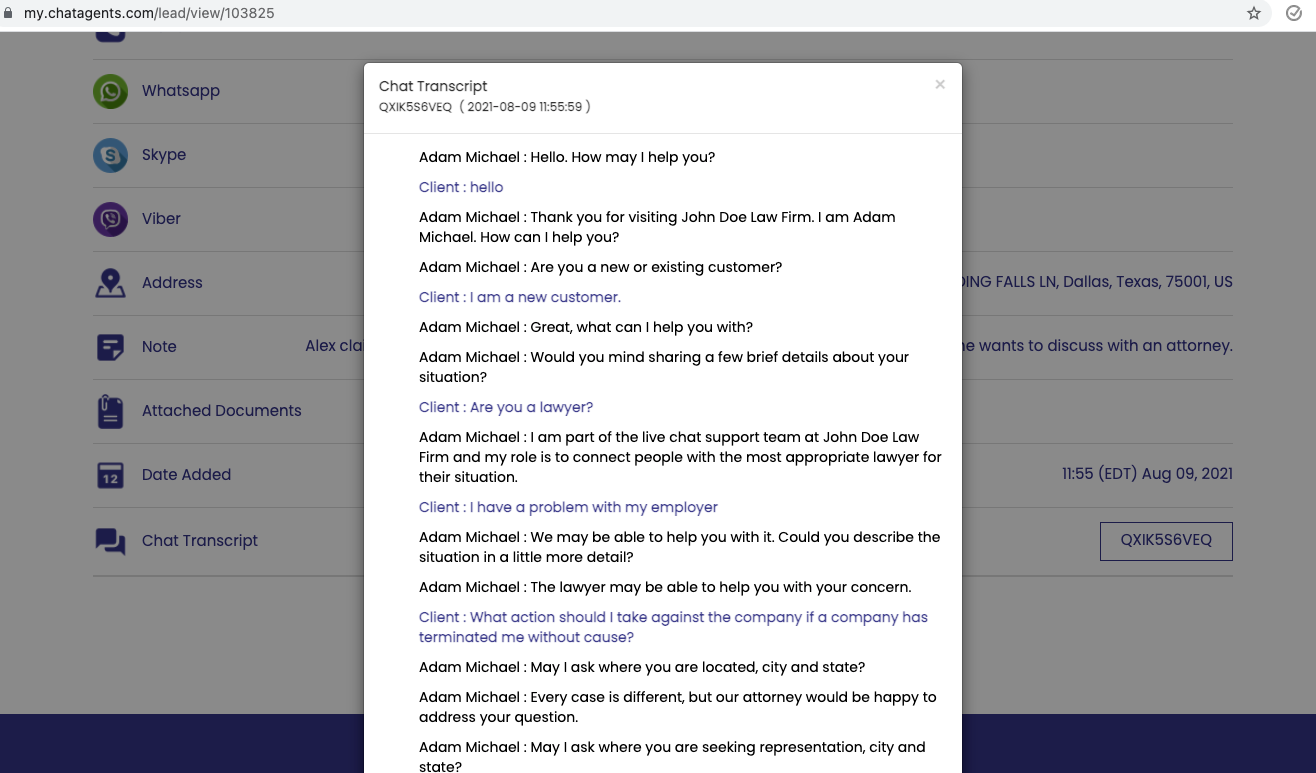 ---
The same lead is also visible in your Vtiger CRM account,

---
Along with the chat summary and chat transcript, both of which are added as notes to the lead in your Vtiger CRM account.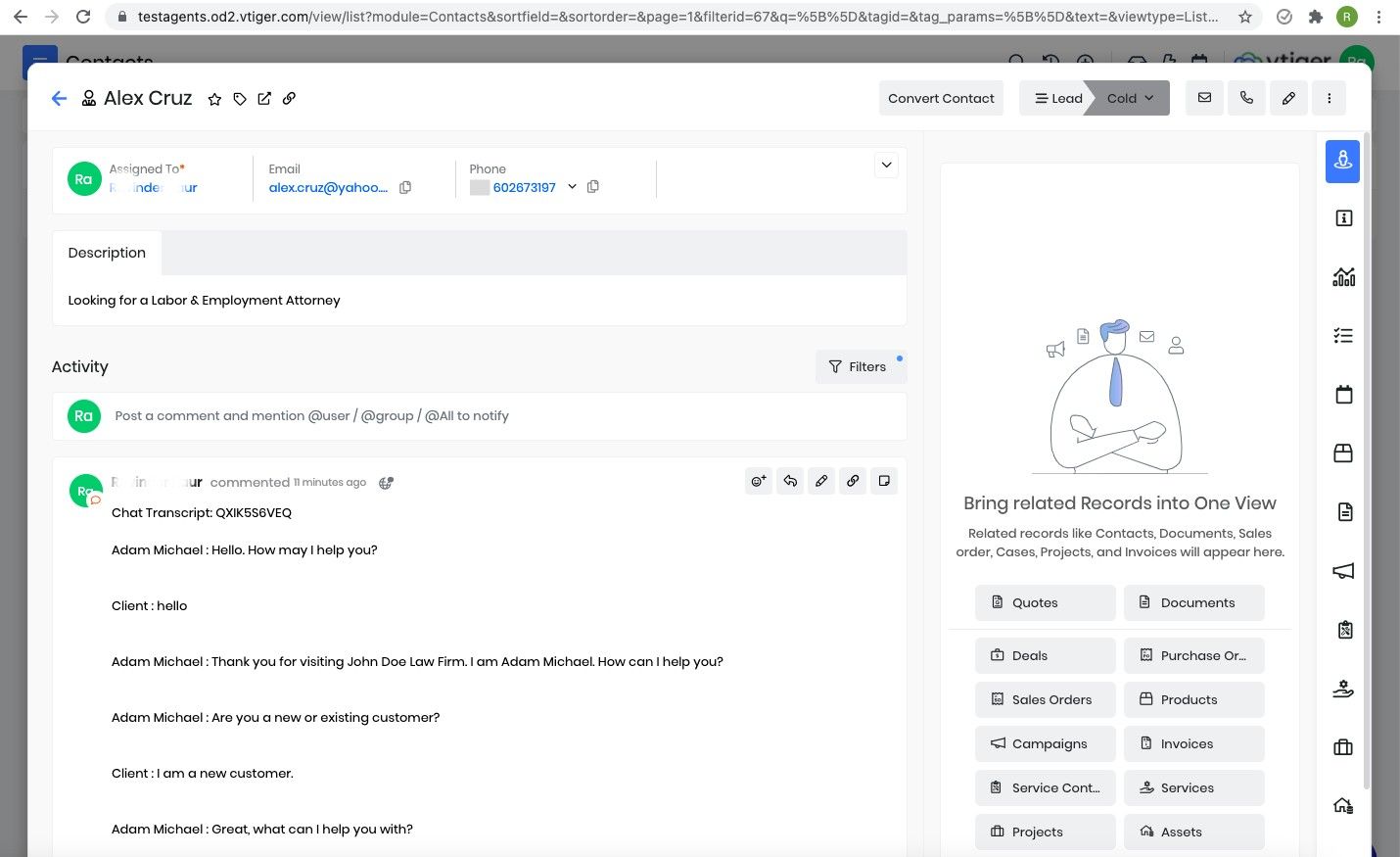 ---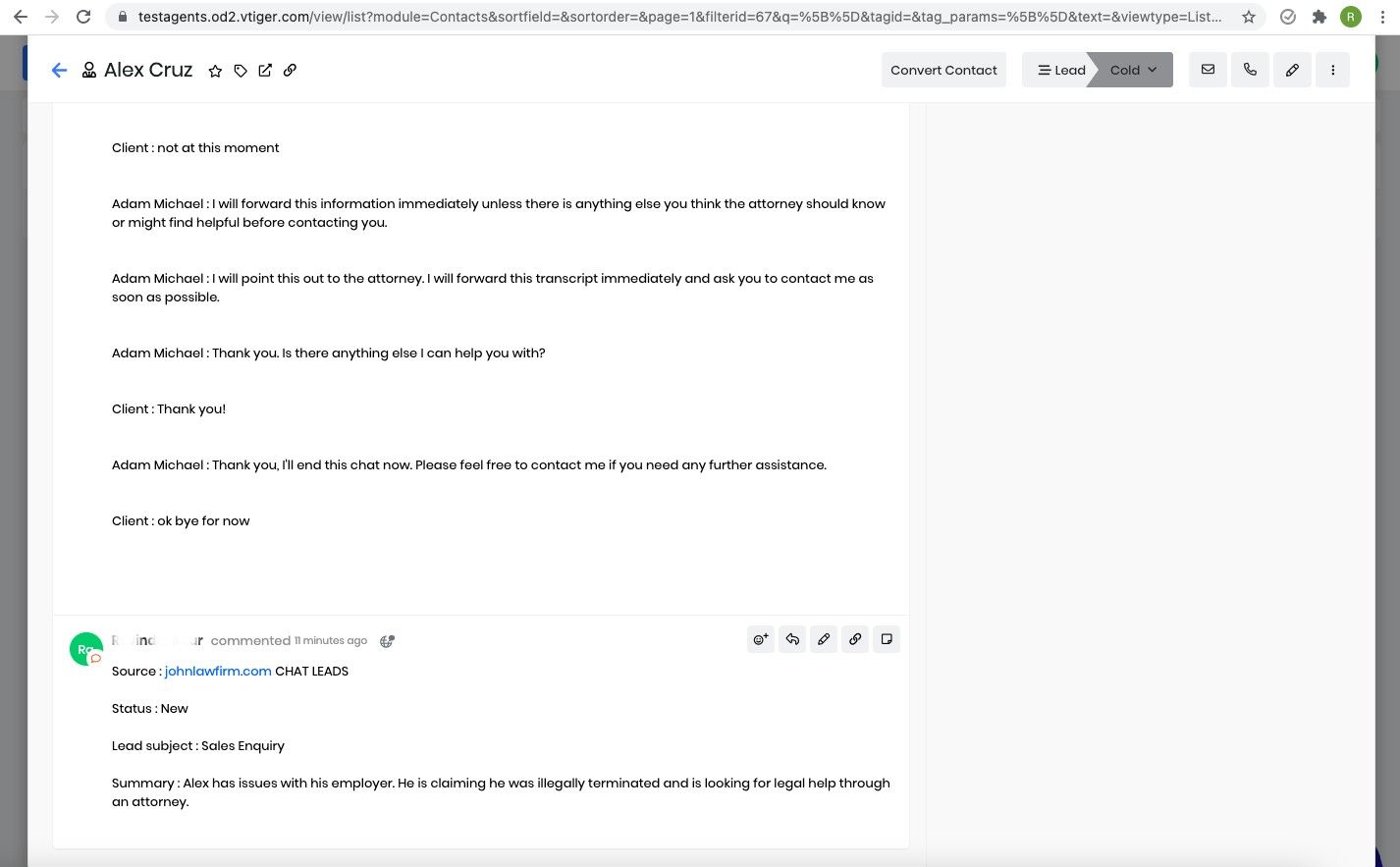 If you have any questions or need help integrating Vtiger CRM or other apps with your Chat Agents account, please contact us through the help section on your Chat Agents dashboard - we will be happy to do it for you, at no additional cost.