OnePageCRM - what is it?
OnePageCRM is the #1 action-oriented sales CRM that helps small and mid-sized businesses stay in control of their sales. Focus on what needs to be done next, track every lead, keep the team on the same page, and close more deals, one sales action at a time. Save time and automate your management and data entry.
Generate leads with one click from anywhere on the web. Get the CRM benefits on the go with mobile apps for iOS and Android. Create deals and send quotes in less than 37 seconds. Still have questions? We offer support via email, phone and chat.
---
How does OnePageCRM works with Chat Agents
Upon completion of a chat on your site, a new chat lead is added by our Chat Agents with all contact information, a brief chat summary, and the chat transcript.
With this OnePageCRM - Chat Agents integration, these lead details are automatically added as a new contact in your OnePageCRM account.
When a chat visitor returns to your site and provides more information, a new chat summary is added along with the new chat transcript from Chat Agents. These lead details are also automatically updated in OnePageCRM.
---
How to integrate OnePageCRM with Chat Agents
To integrate OnePageCRM with Chat Agents, first, log into your OnePageCRM account at https://secure.onepagecrm.com/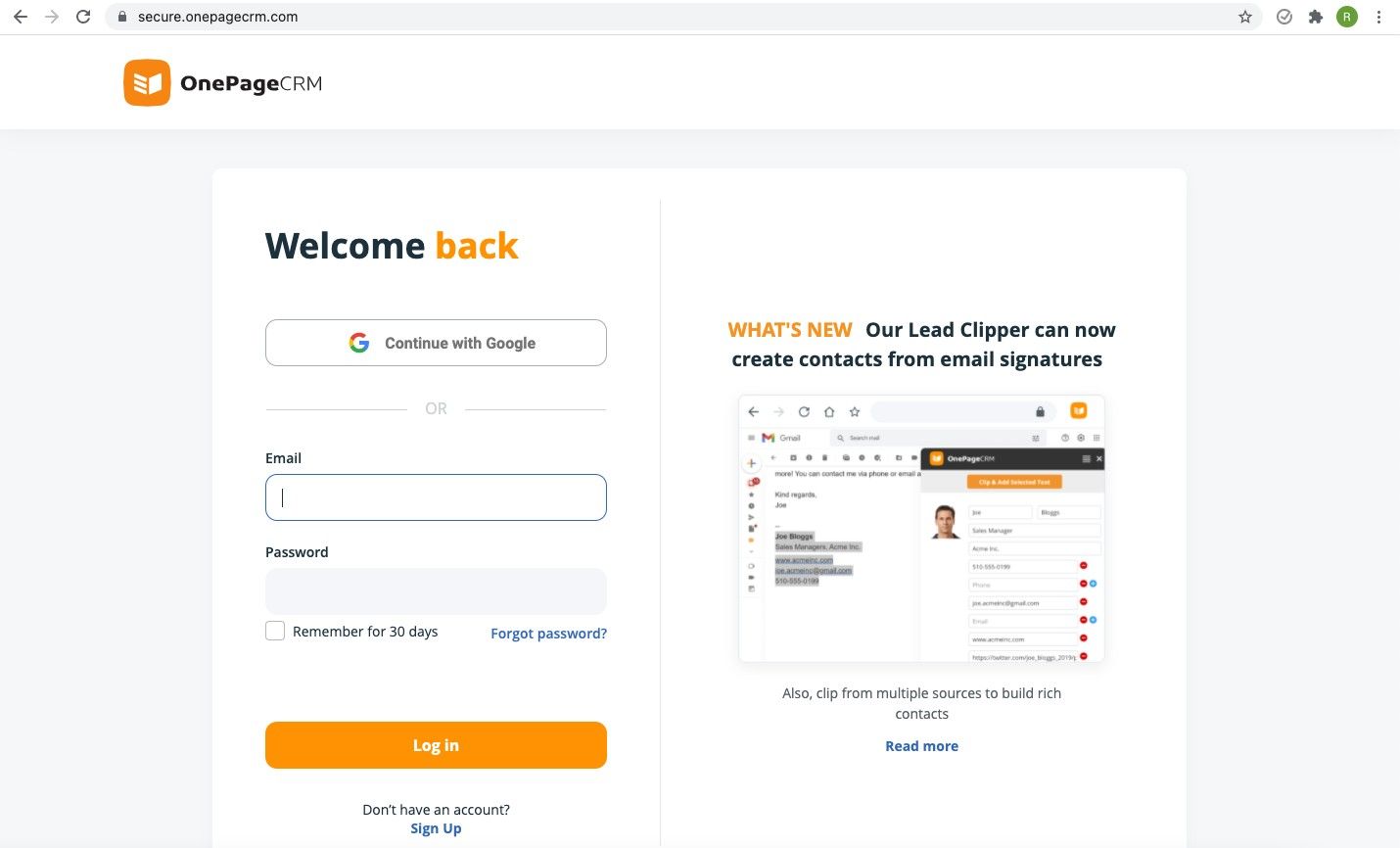 If you do not already have a OnePageCRM account, you can create one at https://secure.onepagecrm.com/register
---
Once you  are logged in, click on this link -->

https://app.onepagecrm.com/app/api.
which should open the following page,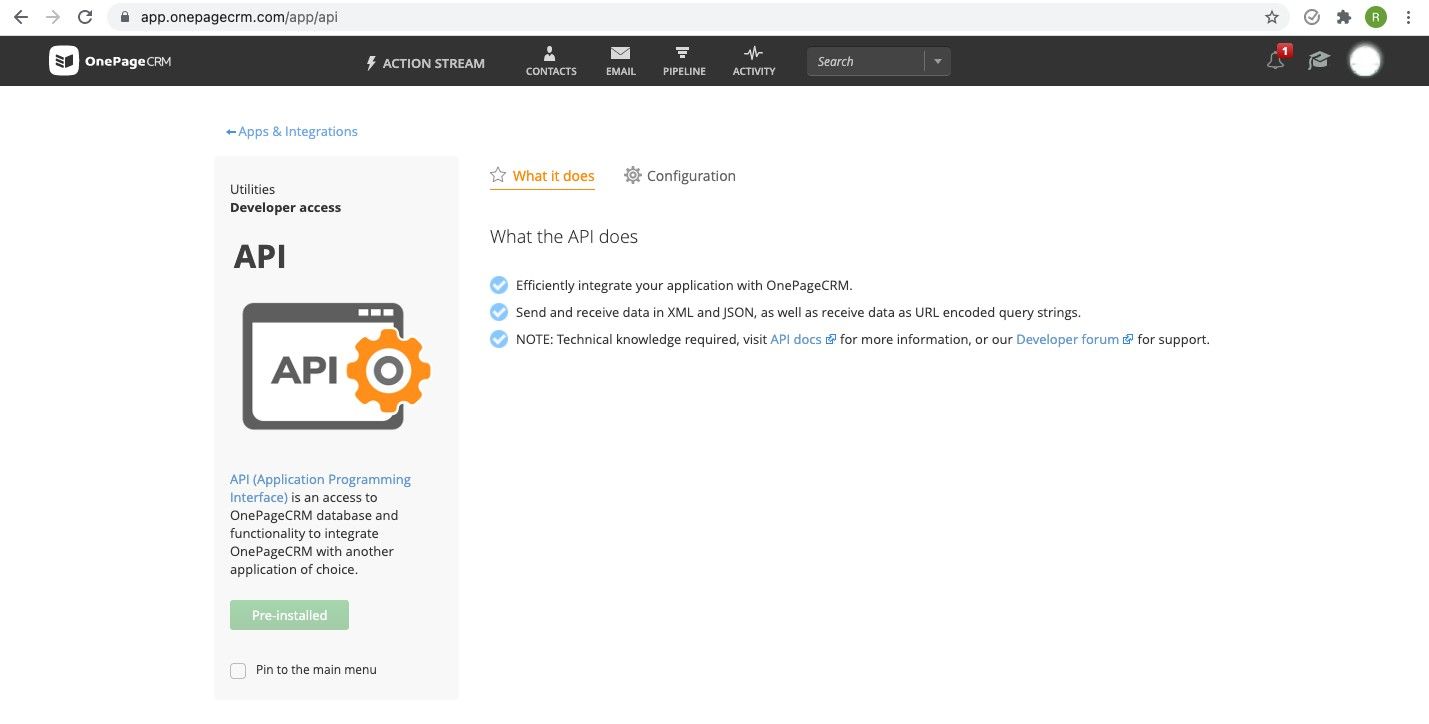 Click Configuration
---
Now copy the User ID and API Key separately and save them in a notepad to use later.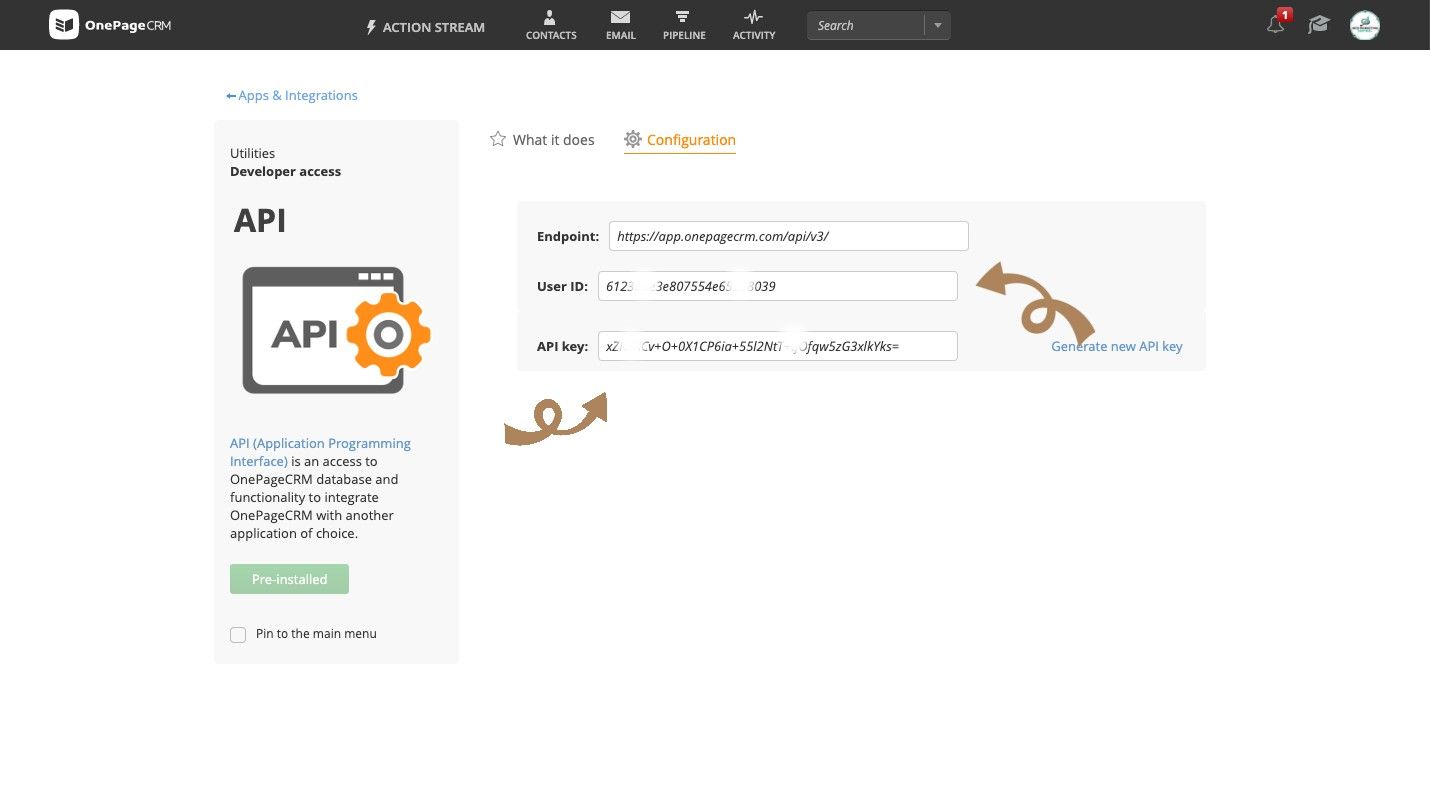 ---
Now log in to the integration page of your Chat Agents account.

To do this, go to https://my.chatagents.com/ in your Chat Agents dashboard and go to "Integrations" which should open https://my.chatagents.com/integrations.

Search for OnePageCRM and enable the "Edit" button on the right hand side.

You will then see the Chat Agents - OnePageCRM Integration page.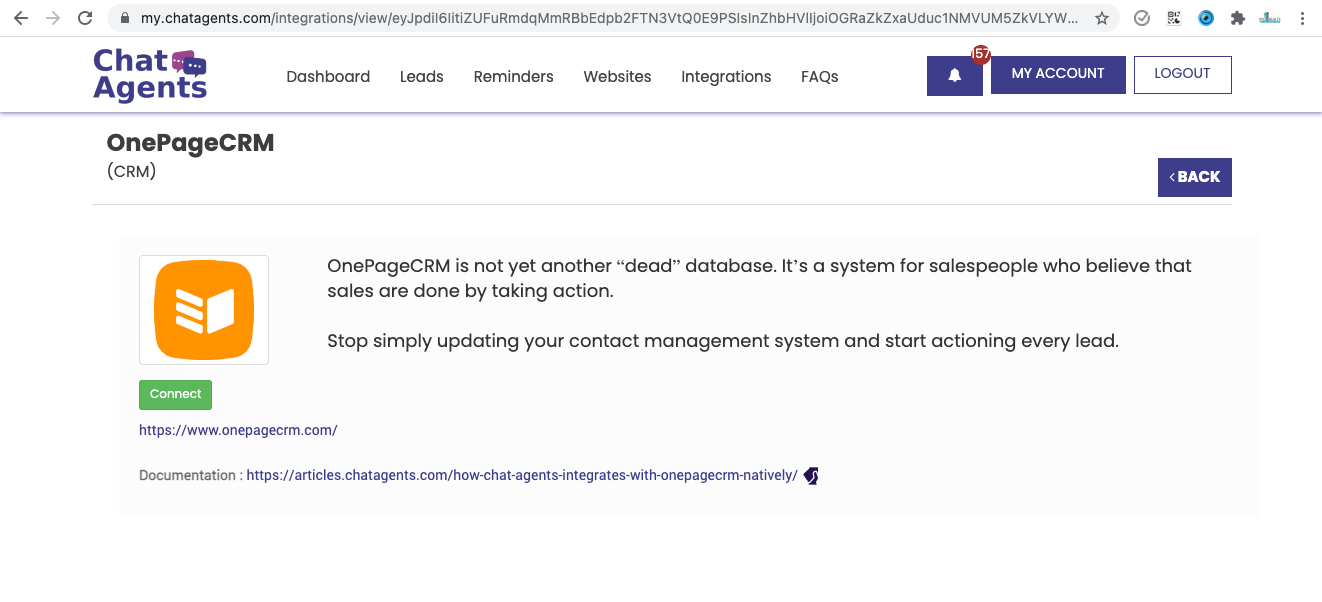 ---
Click on "Connect", which will open a popup modal.
Here paste your User ID and Api Key that you copied earlier.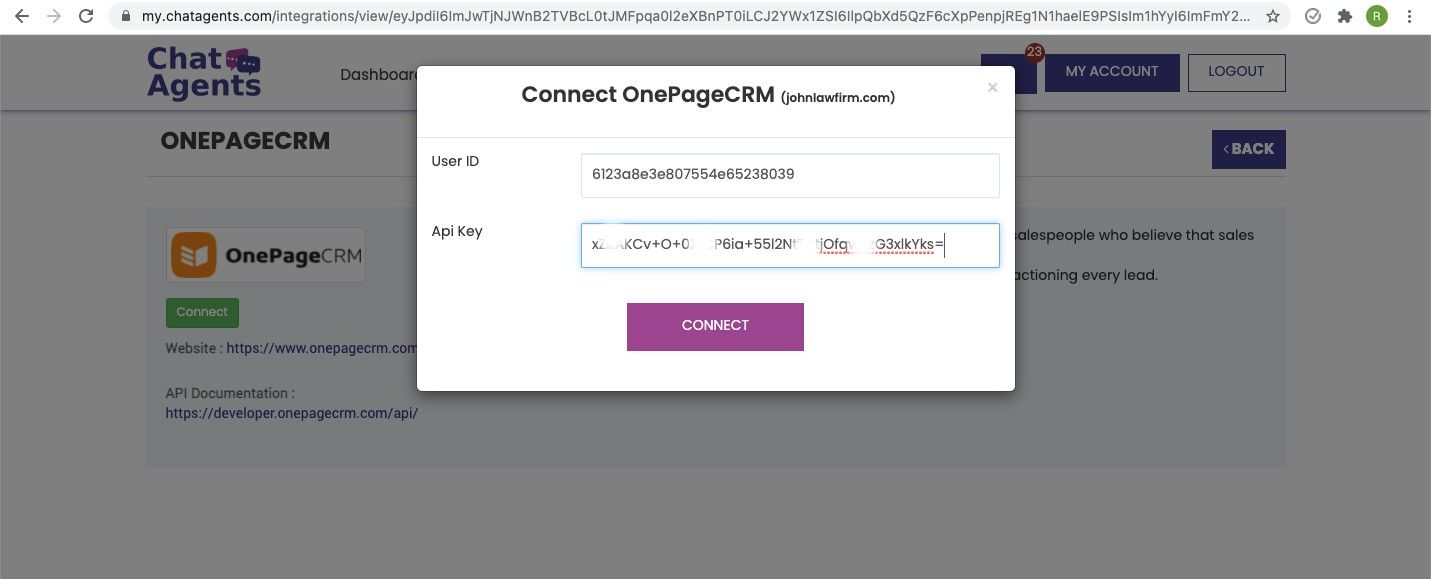 Click on "Connect".
That's it. If everything is correct and no error message is displayed, your Chat Agents and OnePageCRM are integrated.
---
Whenever our chat agents add new chat leads in our system, you will see it in our CRM and receive a notification via text, email and through our apps.

With this integration, you will also see the same lead details with associated notes and chat transcripts automatically and instantly added to your OnePageCRM account.

This saves you from manually re-entering all the chat lead details into your OnePageCRM account.
---
Lead details are added in your Chat Agents CRM.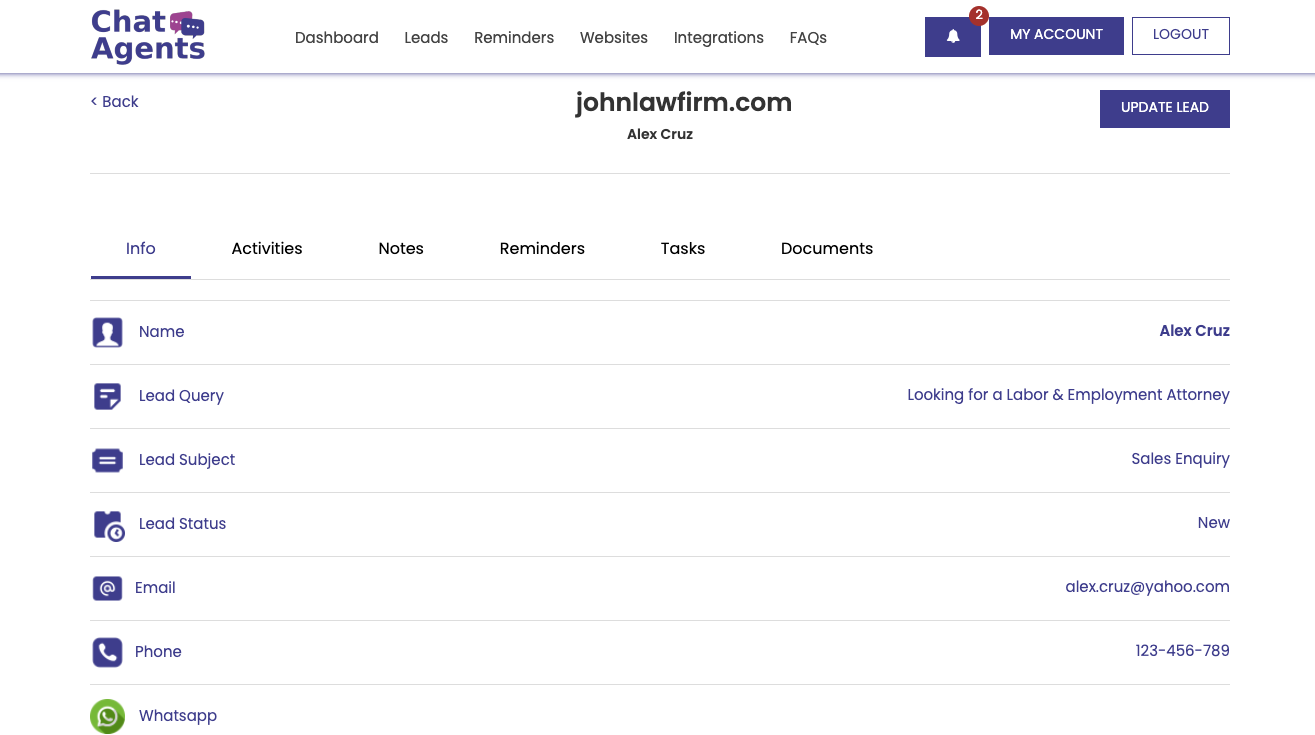 ---
Chat transcripts are also added in your  Chat Agents CRM.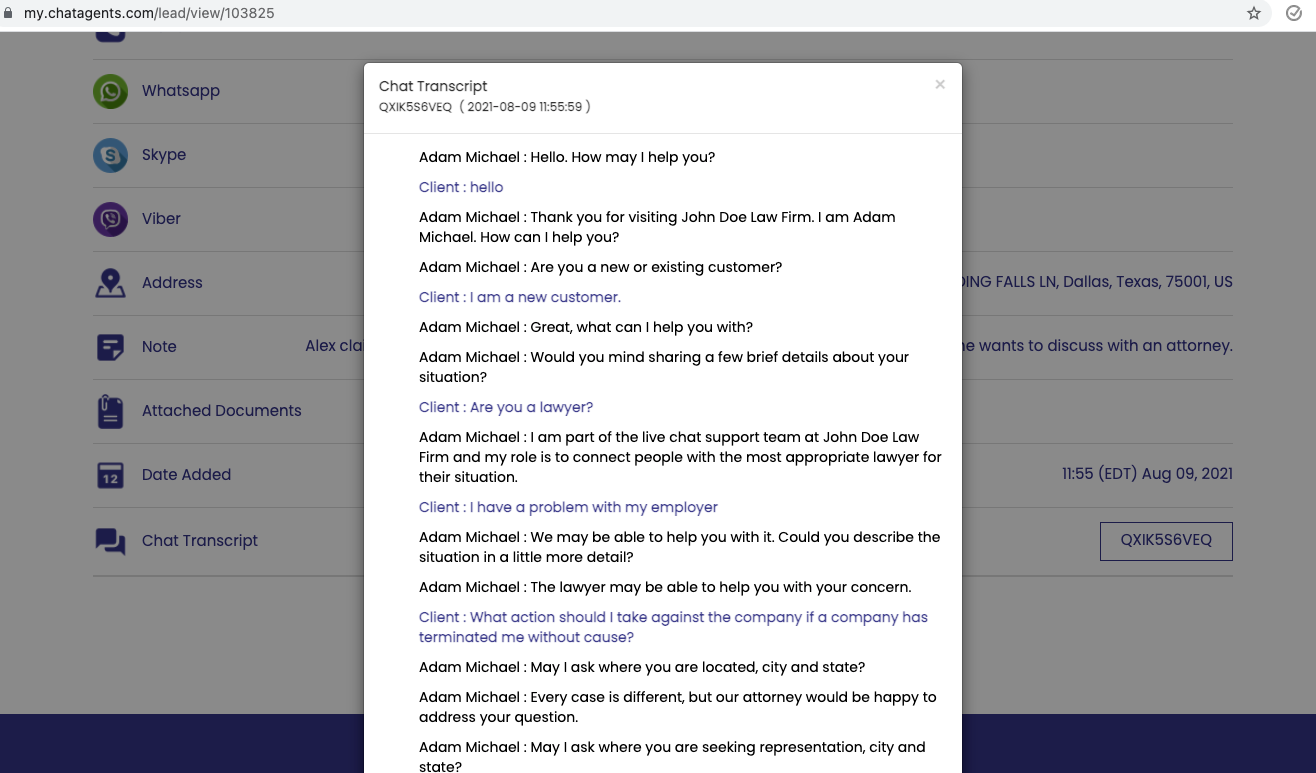 ---
The same lead is also visible in your OnePageCRM account,

---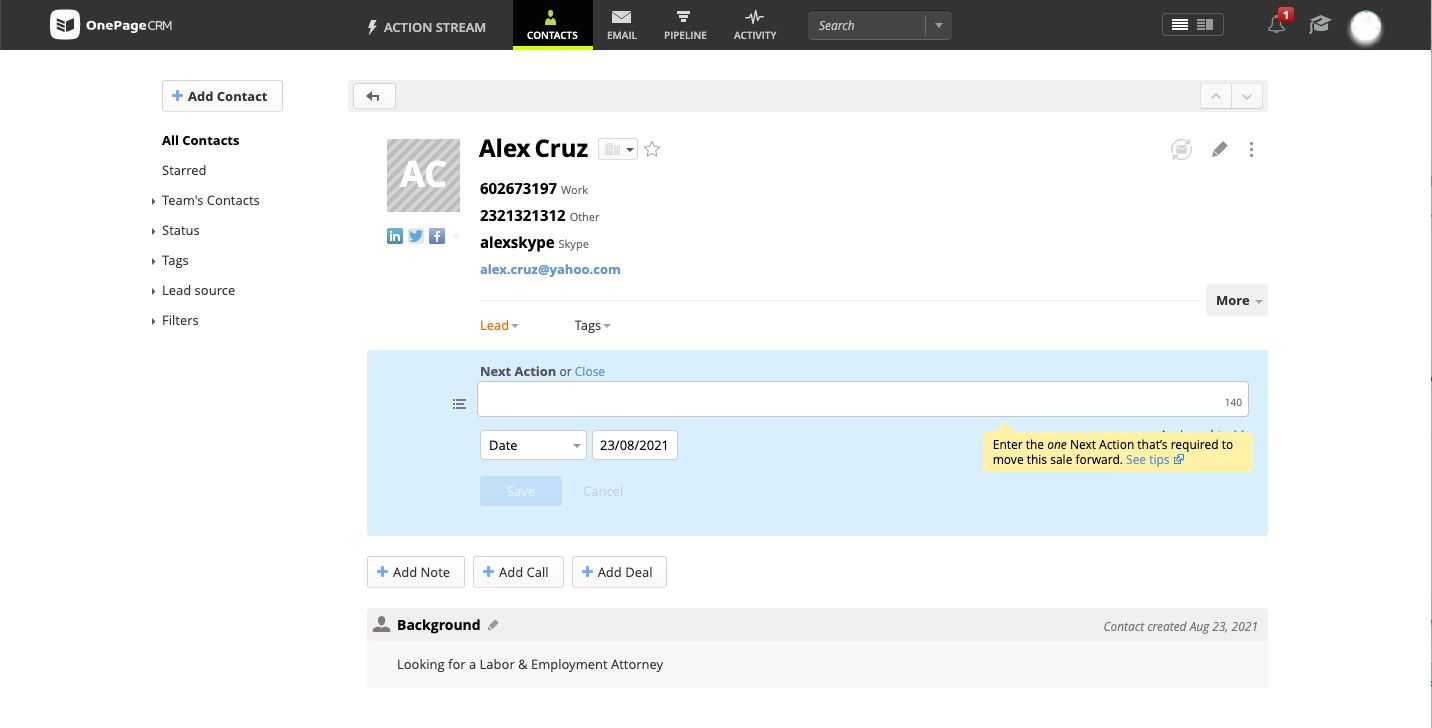 ---
Along with the chat summary and chat transcript, both of which are added as notes to the lead in your OnePageCRM account.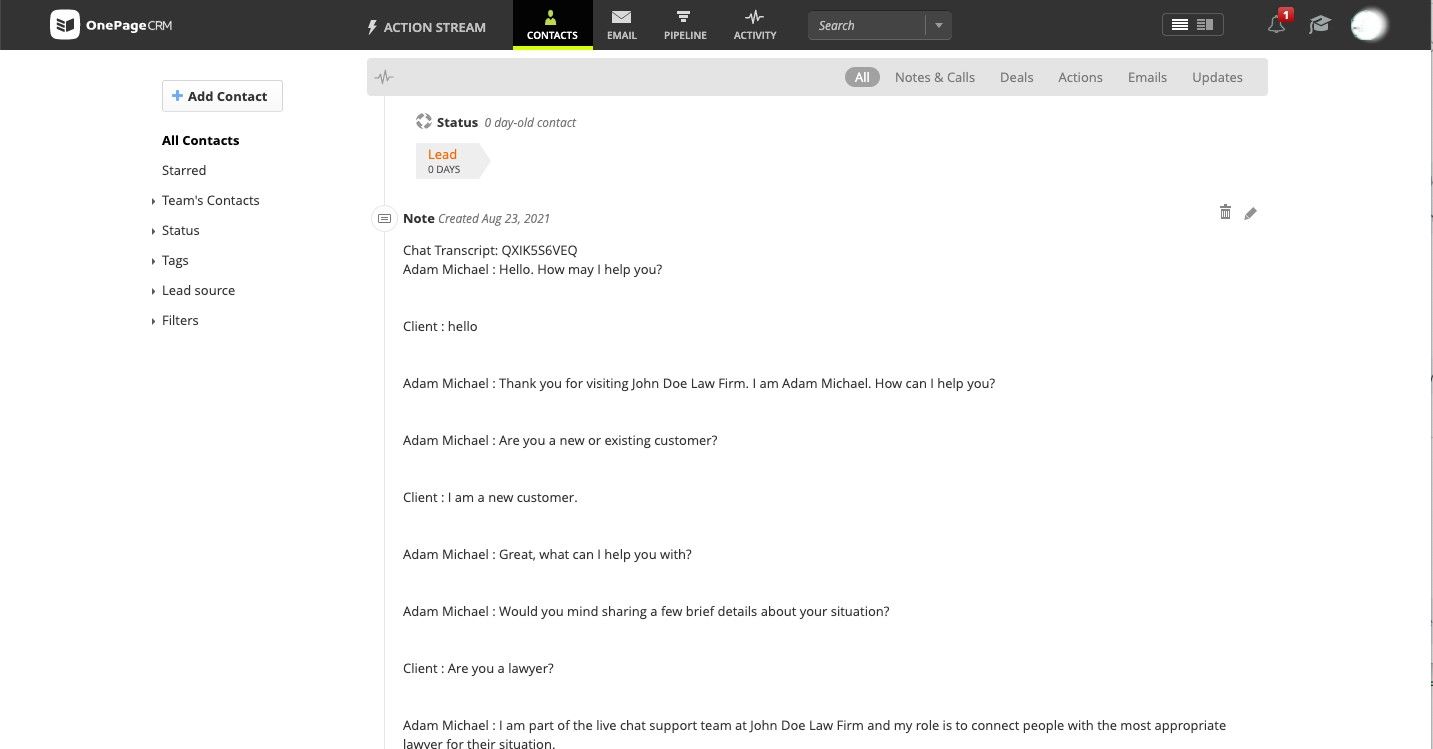 ---
If you have any questions or need help integrating OnePageCRM or other apps with your Chat Agents account, please contact us through the help section on your Chat Agents dashboard - we will be happy to do it for you, at no additional cost.