Housecall Pro - what is it?
Housecall Pro is a cloud-based field service management app for service professionals that automates workflows and streamlines technician dispatching. This solution includes a native mobile app and a complementary web portal and is suitable for a variety of industries, including carpet cleaning, window cleaning, plumbing, electrical and air conditioning.

With Housecall Pro, service companies can eliminate paperwork and instead rely on digital automation. HouseCall Pro offers features such as Quickbooks Desktop & online integration, job scheduling with GPS tracking, dispatching, payment processing, estimates, automated receipts and invoices, real-time customer notifications, SMS capabilities, automated postcards, and email marketing automation.

Customers can book services through HouseCall's online booking feature, communicate through a central messaging system, and make online payments.
---
How to get started with Housecall Pro & Chatagents.com.
To schedule your Housecall Pro appointments, our agents need access to your public Housecall Pro booking link.

All we need is the direct link to your booking calendar. The following steps will show you how to set up your calendar and retrieve and share your direct calendar link with us.

If you are new to Housecall Pro, register at  https://www.housecallpro.com
or
log in at https://pro.housecallpro.com/pro/log_in if you already have an account.

---
How to set up Online Booking with Housecall Pro

After logging into the Housecall Pro Dashboard, click on your profile image in the upper right corner of your dashboard to go to your Account Settings.

---
Click the appropriate icon on your settings page as you complete the following setup steps. Once you have completed a step, click on "Settings" in the upper left corner to return to the main settings page.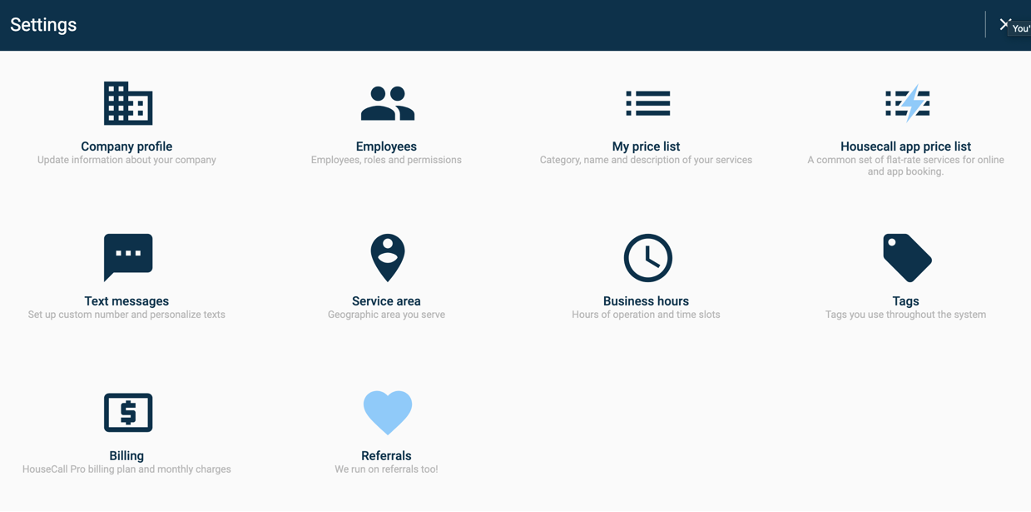 ---

---
Setting up your online booking involves the following 6 steps

1. Add your price list.
You can toggle on the items you want to enable for online booking so customers can see and book them. At this time, you can also add photos to your services.

---
2. Set your service area.
This will ensure that only customers within a certain radius of your business are able to schedule a job with you. The service area only applies to booking via the Housecall app and search engines booking.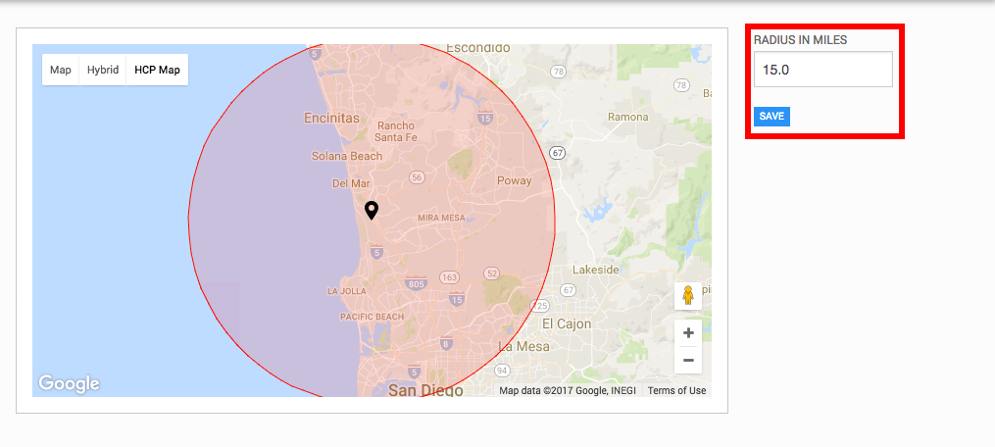 ---
3. Define your work hours
Set your time slots to allow customers to book an arrival window. This will allow you to book multiple jobs in a day and manage your schedule more easily.

---
4. Setting your availability
Setting your availability allows your customers to book you a certain number of days in advance. For example, if it's a 3 day availability, the customer cannot book into your calendar sooner than 3 days from the day they book. If it is a Monday, the customer cannot book an appointment in your calendar before Friday.

---
5. Activate the online booking
Go to 'My Apps'. Click 'Go To App Store'. Select the platform where you want to install your online booking widget.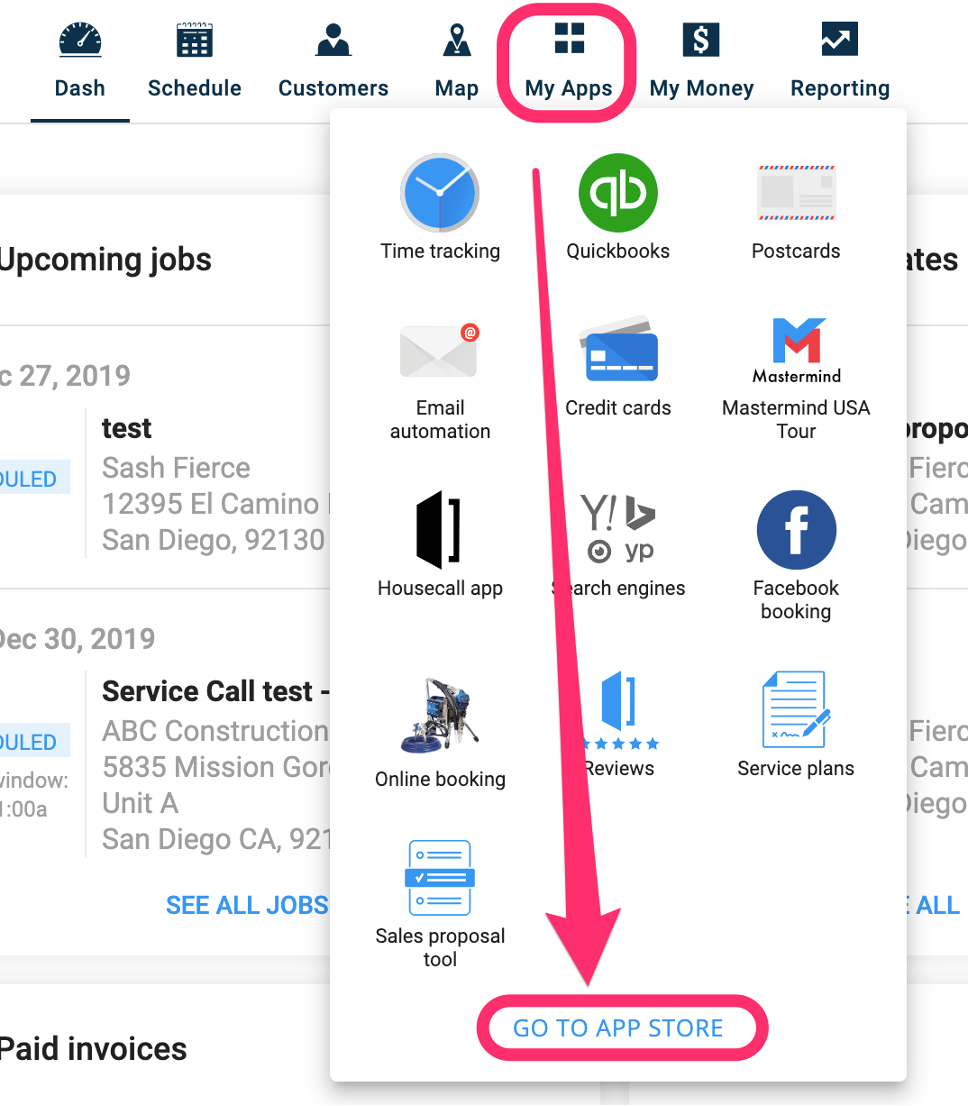 ---
In the 'Online Booking' section of the apps page, go to your 'Online Booking' app and click 'Learn More'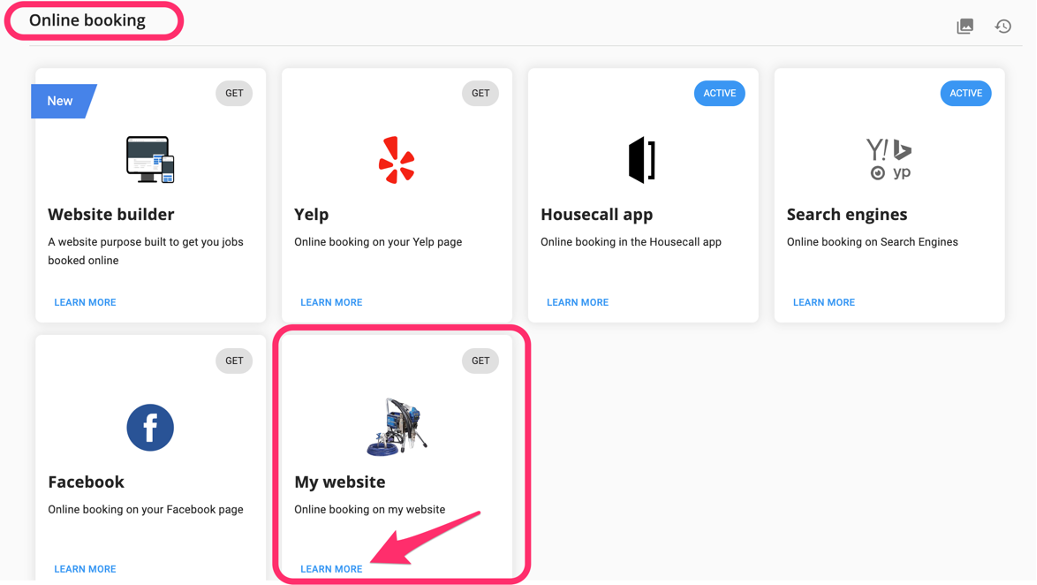 ---
Activate the online booking with the toggle switch.

---
Once the function is activated, this pop-up window will appear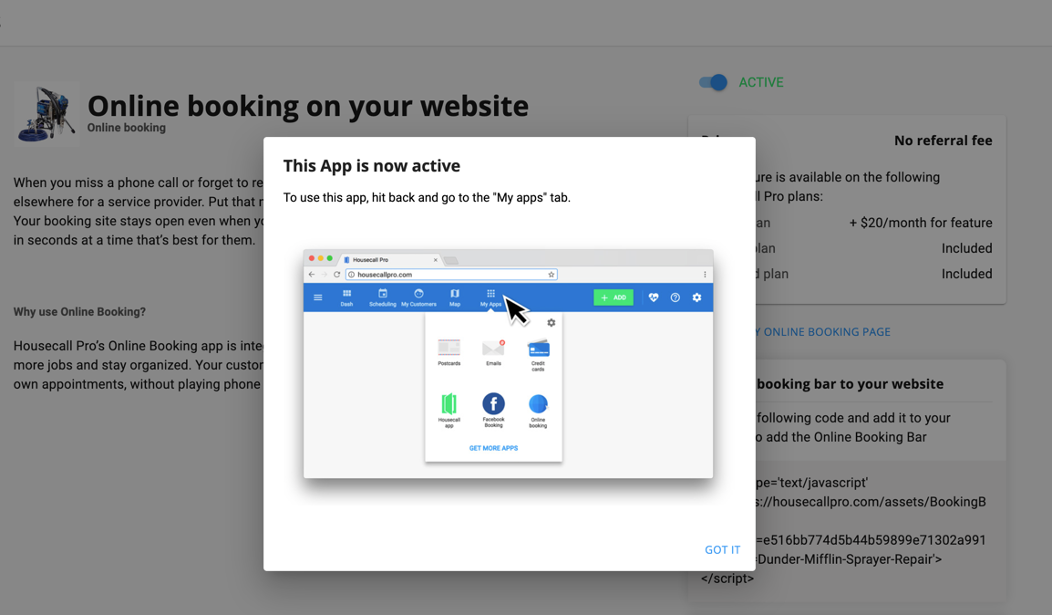 ---
After activation, the page looks like this.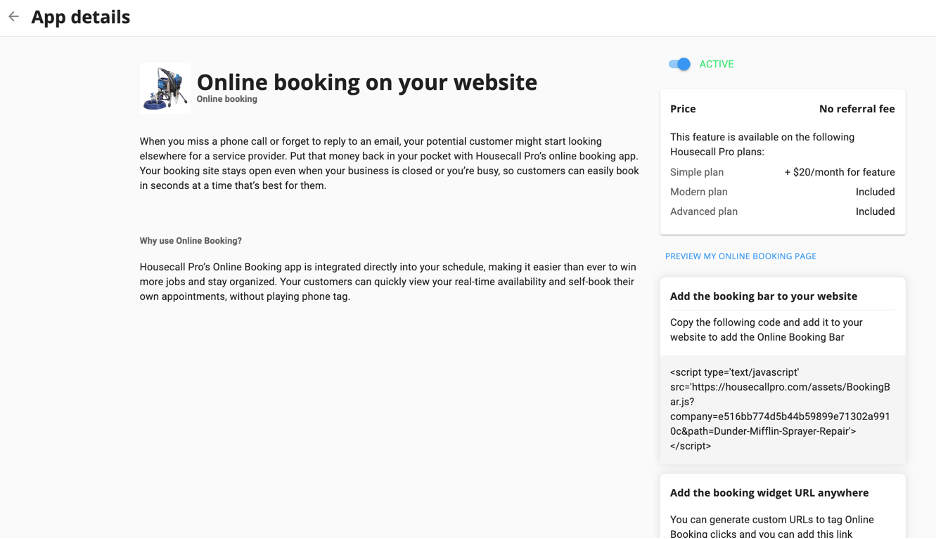 ---
6. Preview your booking site
Here you can see how your online booking page looks like.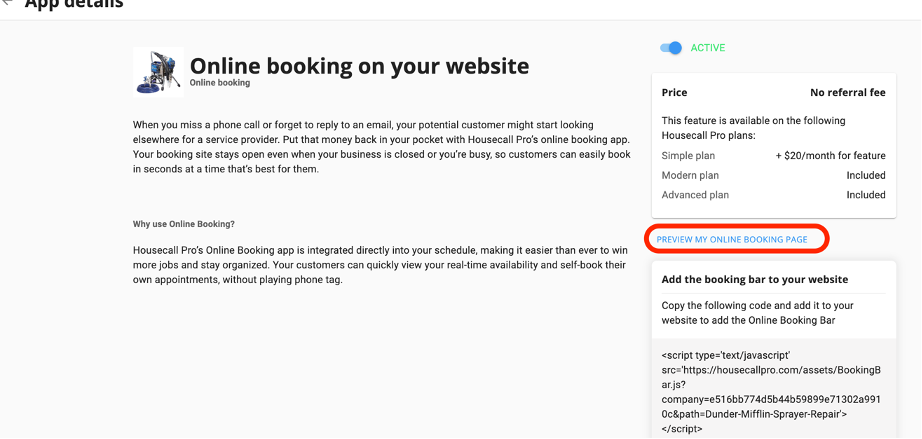 Copy the link of this page.
---
Note: Also, make sure at least one staff member has permission to "be booked online" toggled on so your time slots can be booked by clients.

---
How to send your Housecall Pro online booking link to Chatagents.com

Please share your Housecall Pro booking link by logging into the integration page of your Chat Agents account.

To do this, go to https://my.chatagents.com/ in your Chat Agents dashboard and go to "Integrations" which should open https://my.chatagents.com/integrations.


Look for Housecall Pro and check the "Activate" box.

Then click on the "Help Icon" next to activate and a form should open.
Paste the online booking link you copied from Housecall Pro and any messages or special instructions you would like to send to our chat agents into this form.

Once you have done this, our support team will set it up, usually within 24 hours. Once set up, our chat agents can now start scheduling appointments by either sharing the link with chat visitors so they can book an appointment with you, or by asking for the details and scheduling your appointment for them.


If you have any questions or need help integrating Housecall Pro or other apps with your Chat Agents account, please contact us through the help section on your Chat Agents dashboard - we will be happy to do it for you, at no additional cost.