Lawcus - what is it?
Lawcus is a legal practice management solution that can be used by legal teams of any size. It is designed to streamline workflows and make outdated processes obsolete.
With this solution, legal teams can access CRM capabilities, advanced reporting, document management, client intake, trust accounting, and more.
Additional features include color-coded time tracking, billing, matter centric chat, task delegation, and automated client engagement.
Lawcus allows law firms to accept online payments, which are supported by LawPay. This solution also integrates with QuickBooks, Zapier, DropBox, Box, G-suite, and Outlook.
---
NOTE : Chat Agents also integrates natively with Lawcus for chat leads, so you can automatically send information between Chat Agents and Lawcus - no code required.
---
How Chatagents.com can help you with the intake process with Lawcus.
If you use Lawcus as a intake tool for your law firm, Chat Agents can also help you handle some of the routine tasks like filling out web intake forms.
If you do not already have a Lawcus account, register at https://lawcus.com/register, or log in at https://auth.lawcus.com/ if you are already a Lawcus user.

How to create a Lead Capture / Intake Form in Lawcus

To create a new Custom Intake form, go to your Dashboard and click on Automation in the left pane > Intake Forms Add new form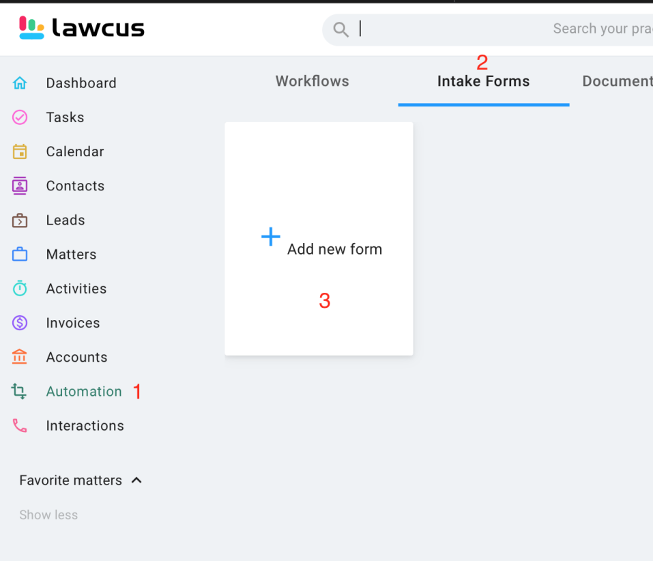 ---
When you create a form, there are 3 functions:

1) Question Type

You will see this on the right side of the form after you click on the edit icon.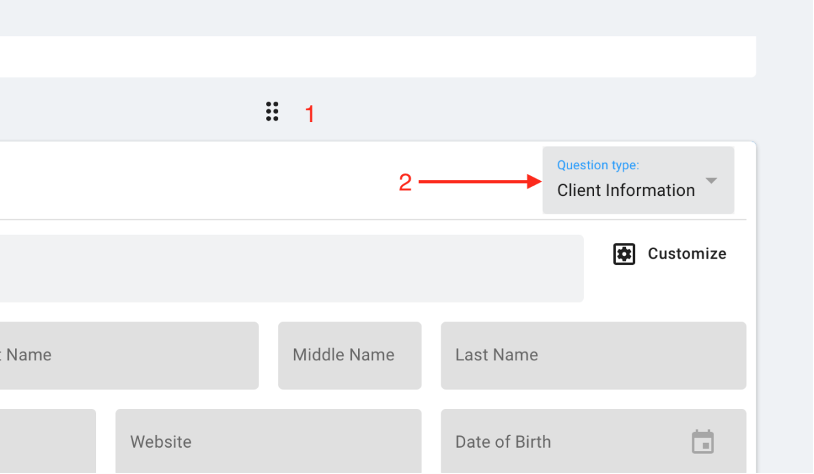 ---
Select the appropriate question type from the dropdown menu to add it to the form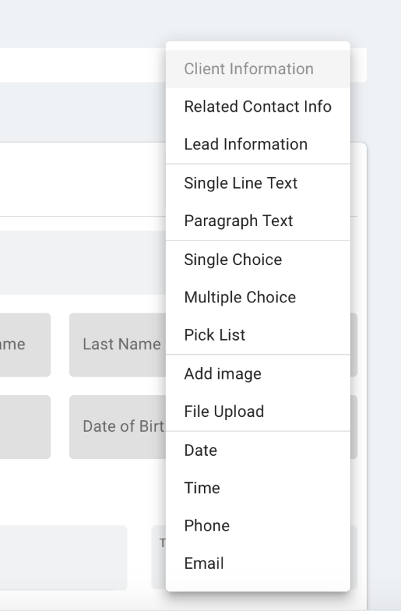 ---
2) Add a new question

Click ADD under the first question to add more questions.

---
3) Customize/Edit to edit the fields

Click Customize or the Edit icon to edit the fields.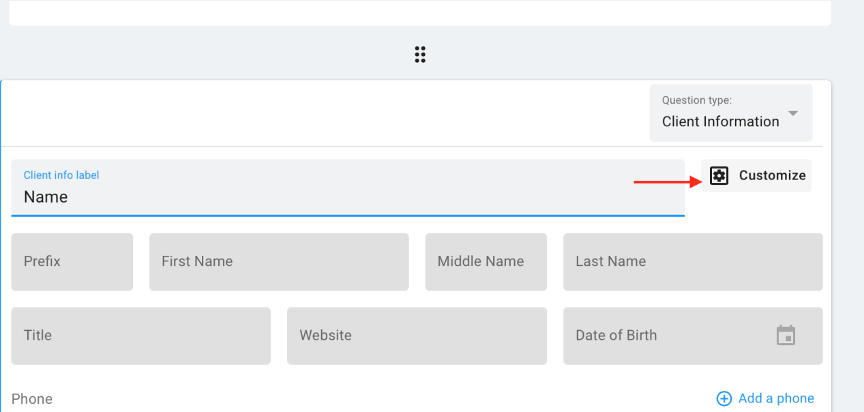 ---
Click SAVE in the upper right corner to save your form.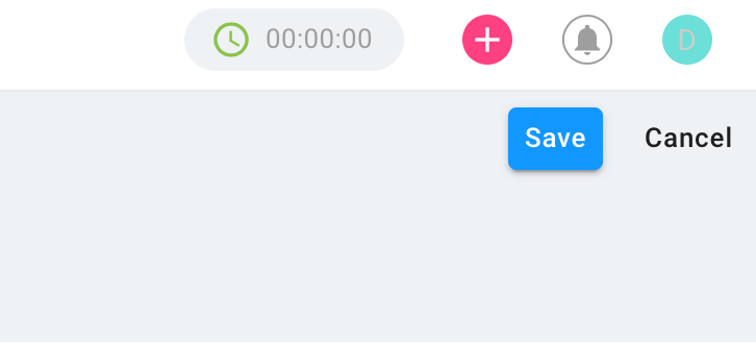 ---

You should now see a different toolbar as shown here



Click View, which should open in a new window, and copy the link to the page.  

Note: If you create an intake form for our use, please make sure it is not linked to a matter and is brief.
---
How to send the link to your intake form to Chatagents.com
Please share the link to your intake form by logging into the integration page of your Chat Agents account.

To do this, go to https://my.chatagents.com/ in your Chat Agents dashboard and go to "Integrations" which should open https://my.chatagents.com/integrations.

Look for Lawcus Intake and check the "Activate" box.

Then click on the "Help Icon" next to activate and a form should open.
Paste the links you copied from Lawcus and any messages or special instructions you want to send to our chat agents into this form.

Once you do this, our support team will set it up, usually within 24 hours. Once set up, our chat agents can now start filling out the intake forms on behalf of your clients by asking for the details.聽


If you have any questions or need help integrating Lawcus Intake or other apps with your Chat Agents account, please contact us through the help section on your Chat Agents dashboard - we will be happy to do it for you at no additional cost.