Square Appointments - what is it?
Square Appointments is a cloud-based appointment management solution that enables professionals to manage bookings and appointments, generate leads and accept payments. The solution is tailored to meet the needs of retailers of all sizes in a variety of service industries.

With Square Appointments, customers can book appointments for single or multiple locations. The solution also allows customers to make advance payments for scheduled appointments. The solution sends automatic notifications of appointments due to clients via email or text message.
---
How to get started with Square Appointments & Chatagents.com.
To schedule appointments on your behalf with Square Appointments, our agents need access to your public Square Appointments booking link. All we need is the direct link to your booking calendar. The following steps will show you how to set up your calendar and retrieve and share your direct calendar link with us.

If you do not already have a Square Appointments account, sign up at https://squareup.com/signup, or log in at https://squareup.com/login if you already have a Square Appointments account.
---
Once you have completed the sign-up process and logged in, you will be guided through a series of steps to complete the calendar setup.

Enter your business details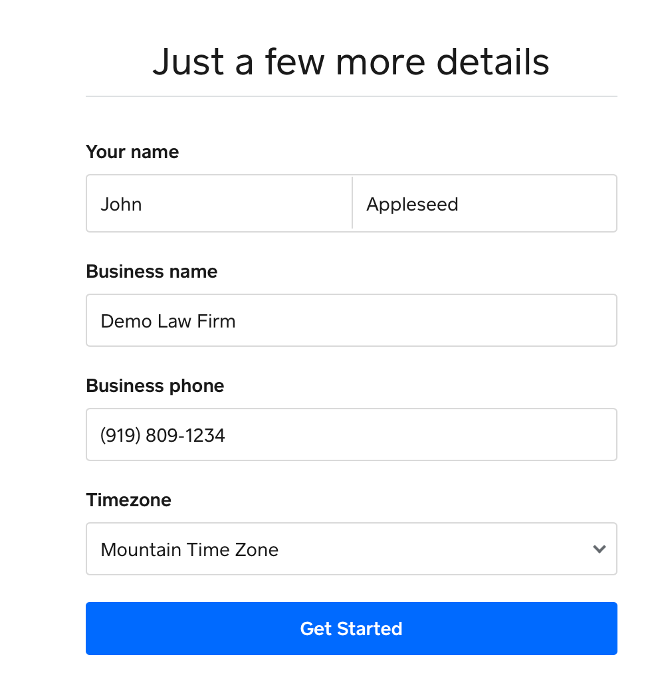 ---
Next, create a test appointment by visiting your Calendar

---
Then set up your booking page and enable online booking.

You can also connect your Google calendar, Instagram or a free Square Online website.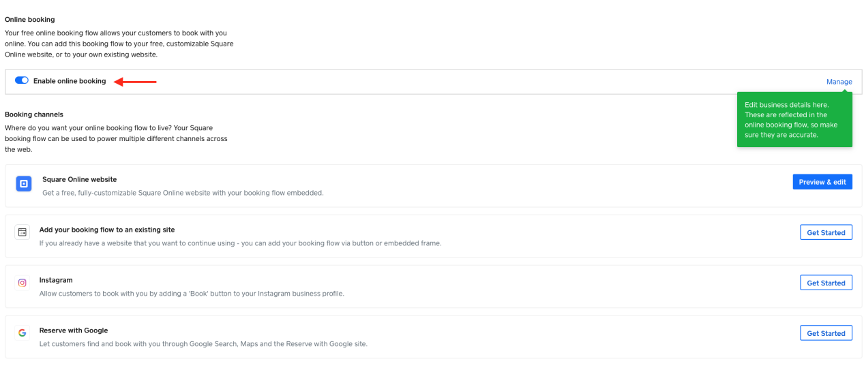 ---
Click on "Add your booking flow to your website".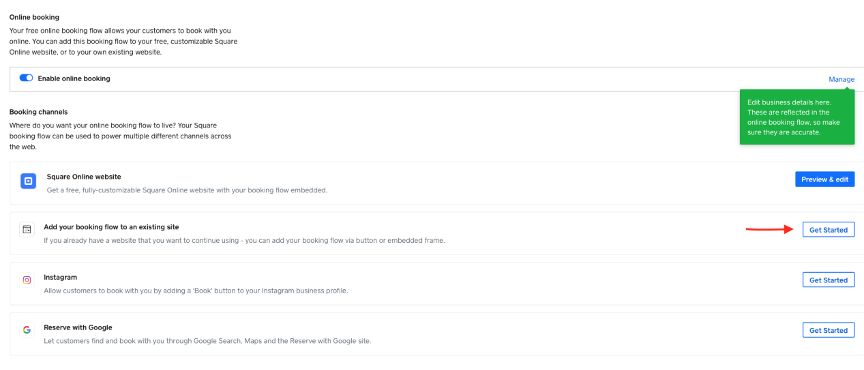 ---
Click on Get URL and copy the link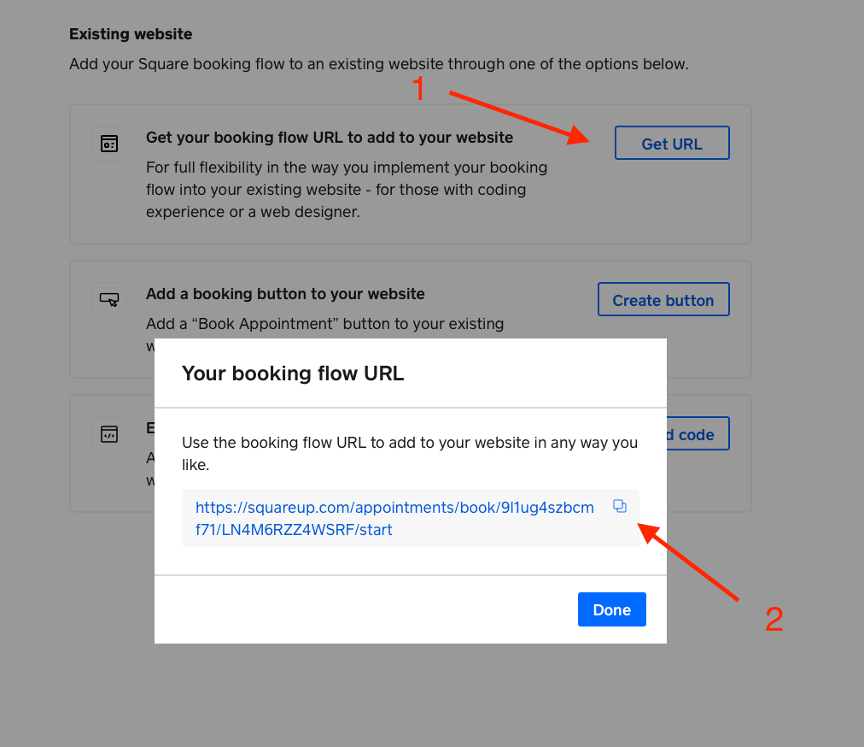 ---
Note: When you create your Square Appointments account, your time zone is automatically detected and set for your account. To ensure our agents schedule meetings in your correct time zone, please lock your calendar's time zone settings.

Example: If you are in New York and are available for a meeting at 11am, our chat agent who is in the Philippines will see event times in their local time zone on your calendar and could accidentally schedule a meeting for 11pm. So if you lock your time zone, you can make sure that they are booking events at the right time.

How to lock your timezone

From your Dashboard, click on Appointments >Settings >Calendar & Booking.

Click on "Lock booking timezone to business location timezone" and save.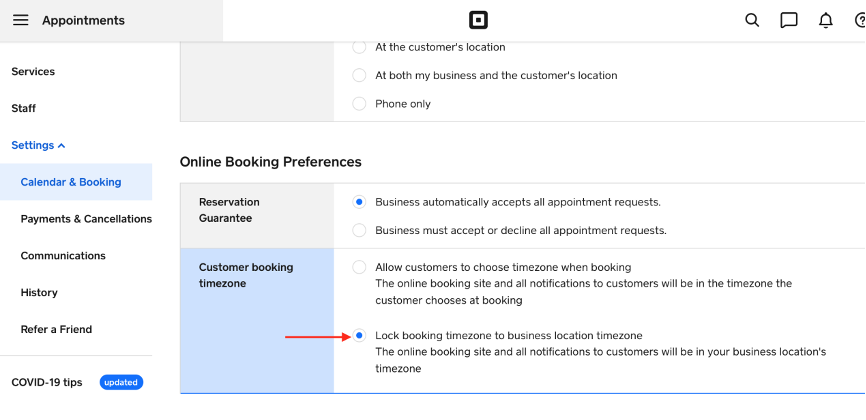 ---
How to send your booking links to Chatagents.com
Please share your booking calendar links by logging into the integration page of your Chat Agents account. To do this, go to https://my.chatagents.com/ in your Chat Agents dashboard and go to "Integrations" which should open https://my.chatagents.com/integrations.

Look for Square Appointments and check the "Activate" box.

Then click on the "Help Icon" next to activate and a form should open.

Paste the links you copied from Square Appointments and any messages or special instructions you want to send to our chat agents into this form.

Once you do this, our support team will set it up, usually within 24 hours. Once set up, our chat agents can now start scheduling appointments, either by sharing the link with chat visitors so they can book an appointment with you, or by asking for the details and scheduling your appointment for them.

If you have any questions or need help integrating Square Appointments or other apps with your Chat Agents account, please contact us through the help section on your Chat Agents dashboard - we will be happy to do it for you, at no additional cost.