Schedulista- what is it?
Schedulista is a cloud-based scheduling solution that allows users to schedule appointments online, create notifications and reminders, and manage client information online.

Key features include online appointment scheduling, SMS-based reminders, online payment processing, and custom branding. The product also allows users to access and modify their appointment schedules via Android and iOS mobile apps.

Schedulista allows users to enter their work hours, which the software uses to authorize appointment bookings. The drag-and-drop interface allows users to customize and move appointments. A separate customizable interface can be used to modify web forms and add custom images.
---
How to get started with Schedulista & Chatagents.com.
ChatAgents can schedule appointments for you if you use Schedulista as your booking calendar.

If you do not already have a Schedulista account, sign up at https://www.schedulista.com/businesses/sign_up, or log in at https://www.schedulista.com/users/sign_in if you already have a Schedulista account.

Once you have completed the sign-up process and made the basic profile settings, such as specifying your time zone, your working hours and the services you offer, you should see the main dashboard.
---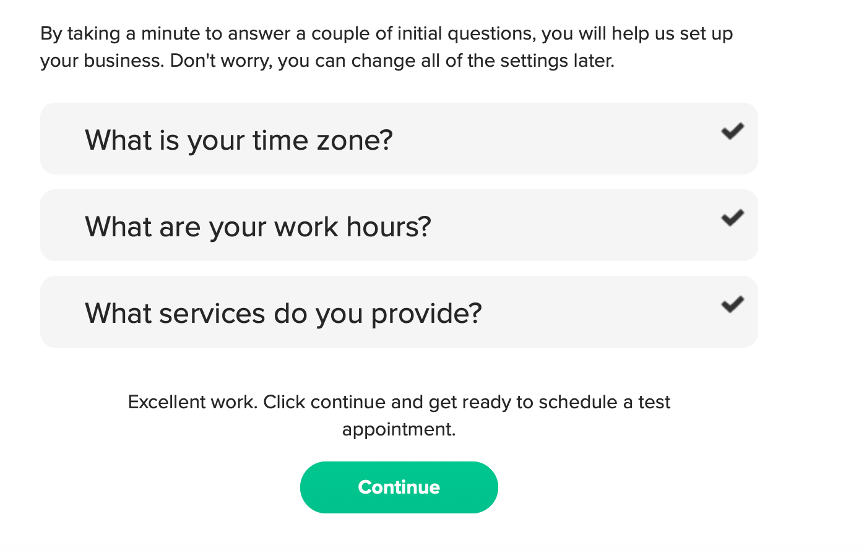 ---
How can I allow ChatAgents to schedule appointments on behalf of my clients using Schedulista?
In order to schedule appointments with Schedulista on your behalf, our agents will need access to your public Schedulista booking link. All we need is the direct link to your booking calendar. The following steps will show you how to retrieve your direct calendar link and share it with us.

Log in to your Schedulista account: https://www.schedulista.com/users/sign_in

On the Dashboard, click on Settings >Add to your site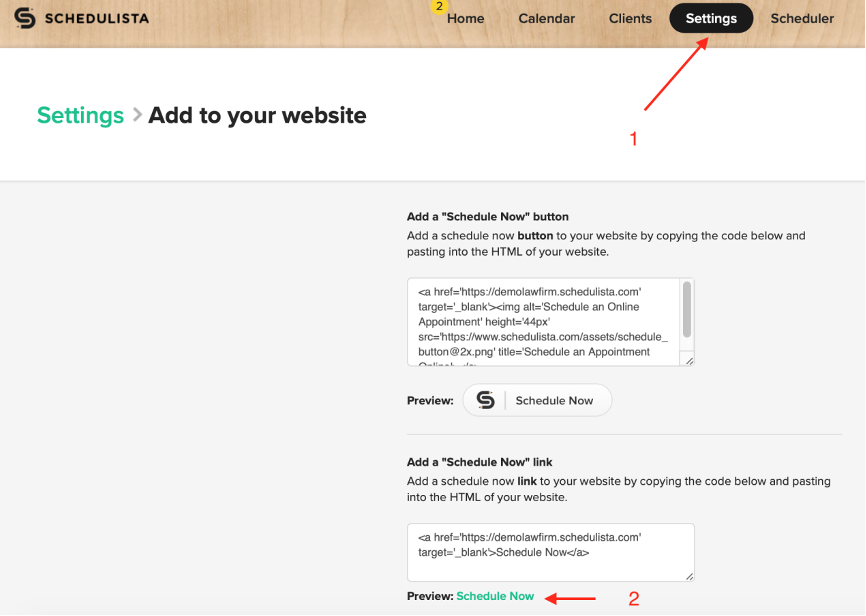 ---
Click "Schedule Now" and your booking calendar should open your booking link in a new browser window. You will see the list of all the services you offer.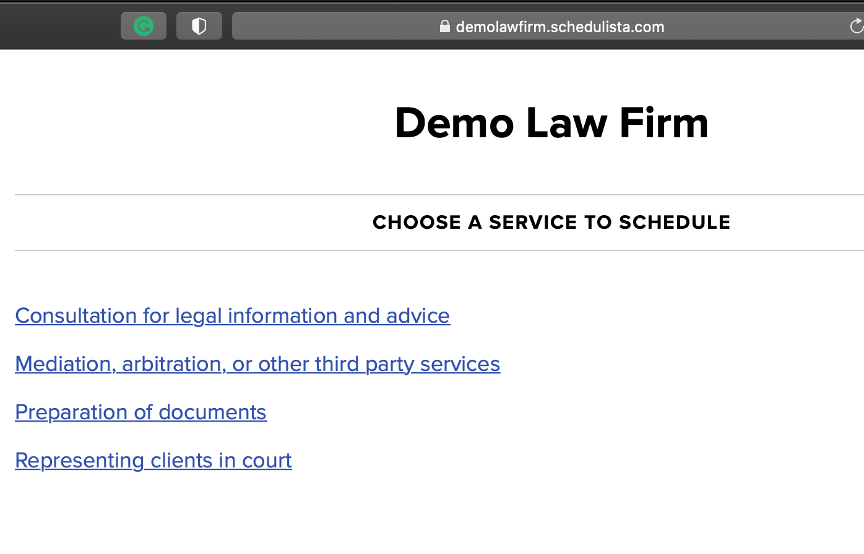 Copy the link to one or more services for which you would like Chat Agents to schedule appointments for you.
---
How to send your Schedulista booking links to Chatagents.com

Please share your booking calendar links by logging into the integration page of your Chat Agents account. To do this, go to https://my.chatagents.com/ in your Chat Agents dashboard and go to "Integrations" which should open https://my.chatagents.com/integrations.

Look for Schedulista and check the "Activate" box.

Then click on the "Help Icon" next to activate and a form should open.
Paste the links you copied from Schedulista and any messages or special instructions you want to send to our chat agents into this form.

Once you do this, our support team will set it up, usually within 24 hours. Once set up, our chat agents can now start scheduling appointments, either by sharing the link with chat visitors so they can book an appointment with you, or by asking for the details and scheduling your appointment for them.


If you have any questions or need help integrating Schedulista or other apps with your Chat Agents account, please contact us through the help section on your Chat Agents dashboard - we will be happy to do it for you, at no additional cost.