Salesforce - what is it?
Salesforce is the world's number one Customer Relationship Management (CRM) platform, used by more than 150,000 companies worldwide.

It is a fully cloud-based system with standalone applications for sales, customer service and marketing in the comprehensive Salesforce product range.

Salesforce is used by small and large businesses looking for an easy and secure way to store their customer data, generate more leads and sales opportunities, monitor marketing campaigns, and interact with customers at all stages of their journey.

What does Salesforce offer?

Designed to serve all aspects of the modern enterprise, Salesforce houses multiple product trees under the Salesforce umbrella.

Because Salesforce products are cloud-based, they integrate seamlessly, as well as with external applications such as email, social media, Microsoft Office, and content management systems.

Salesforce is also fully customizable, so users can create their own bespoke solution that perfectly fits the needs of their business - so there's nothing missing out, but there are no unnecessary apps taking up space either.
---
How does Salesforce works with Chat Agents
Upon completion of a chat on your site, a new chat lead is added by our Chat Agents with all contact information, a brief chat summary, and the chat transcript.
With this Salesforce - Chat Agents integration, these lead details are automatically added as a new contact in your Salesforce account and notes are created for the summary and chat transcript.
When a chat visitor returns to your site and provides more information, a new chat summary is added along with the new chat transcript from Chat Agents. These lead details are also automatically updated as notes in your Salesforce account for that contact.
---
IMPORTANT: To use an API integration, your company must be on one of the following Salesforce editions:

Enterprise Edition
Unlimited Edition
Developer Edition
Performance Edition

Note: Professional Edition subscribers must purchase Salesforce API access a la carte for any API integration through Salesforce. These purchases must be made exclusively through your Salesforce Account Manager. Once activated, you can proceed with the integration steps below.
---
How to integrate Salesforce with Chat Agents
To integrate Salesforce with Chat Agents, first, log into your Salesforce account at https://login.salesforce.com/
If you do not already have a Salesforce account, you can create one at https://www.salesforce.com/
While logged into your Salesforce account, log in to the integration page of your Chat Agents account.
---
To do this, go to https://my.chatagents.com/ in your Chat Agents dashboard and go to "Integrations" which should open https://my.chatagents.com/integrations.

Search for Salesforce and enable the "Edit" button on the right hand side.

You will then see the Chat Agents - Salesforce Integration page.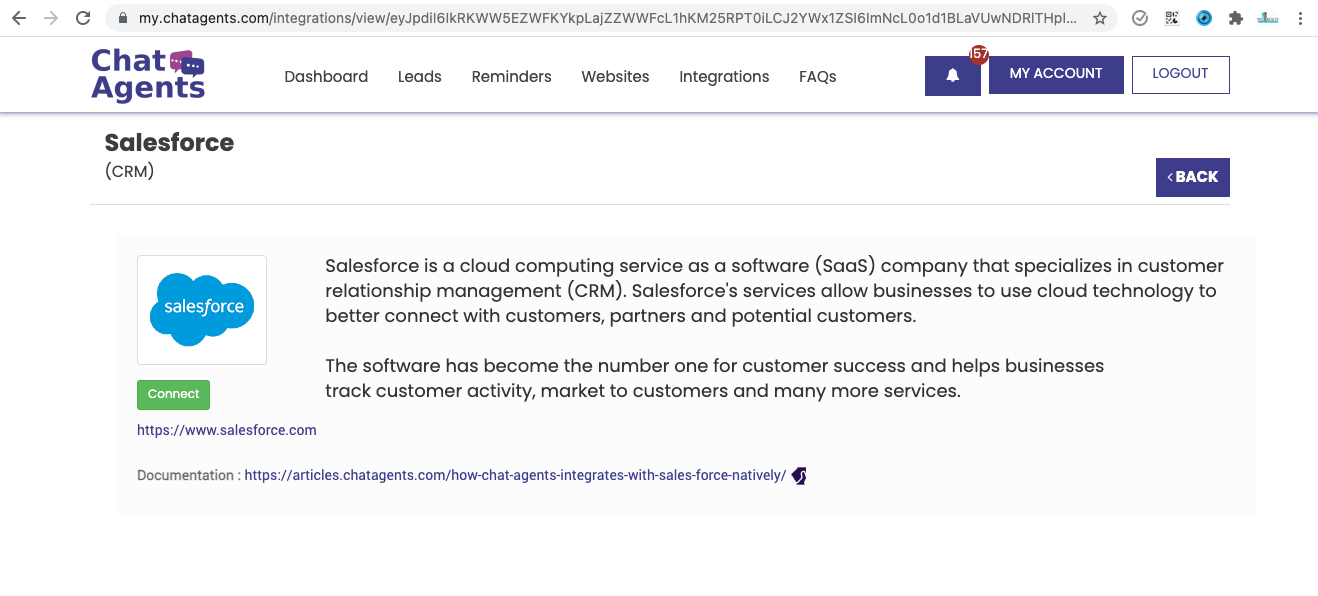 ---
Click on "Connect", which will open a popup modal at salesforce.com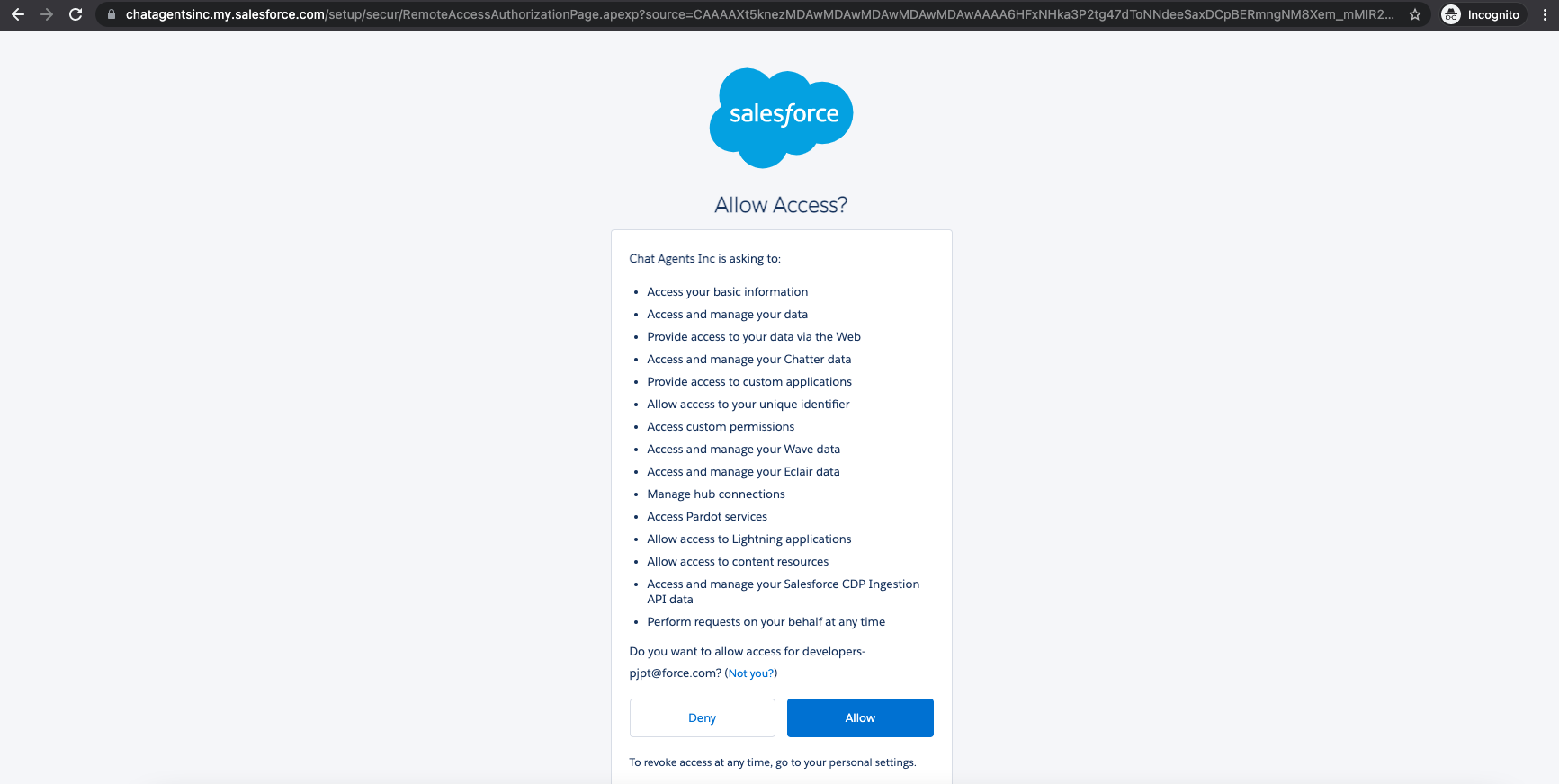 ---
Grant access to Chat Agents app, by clicking ¨ALLOW¨.

That's it. If everything is correct and no error message is displayed, your Chat Agents and Salesforce accounts are now integrated.
---
Whenever our chat agents add new chat leads in our system, you will see it in our CRM and receive a notification via text, email and through our apps.

With this integration, you will also see the same lead details with associated notes and chat transcripts automatically and instantly added to your Salesforce account.

This saves you from manually re-entering all the chat lead details into your Salesforce account.
---
Lead details are added in your Chat Agents CRM.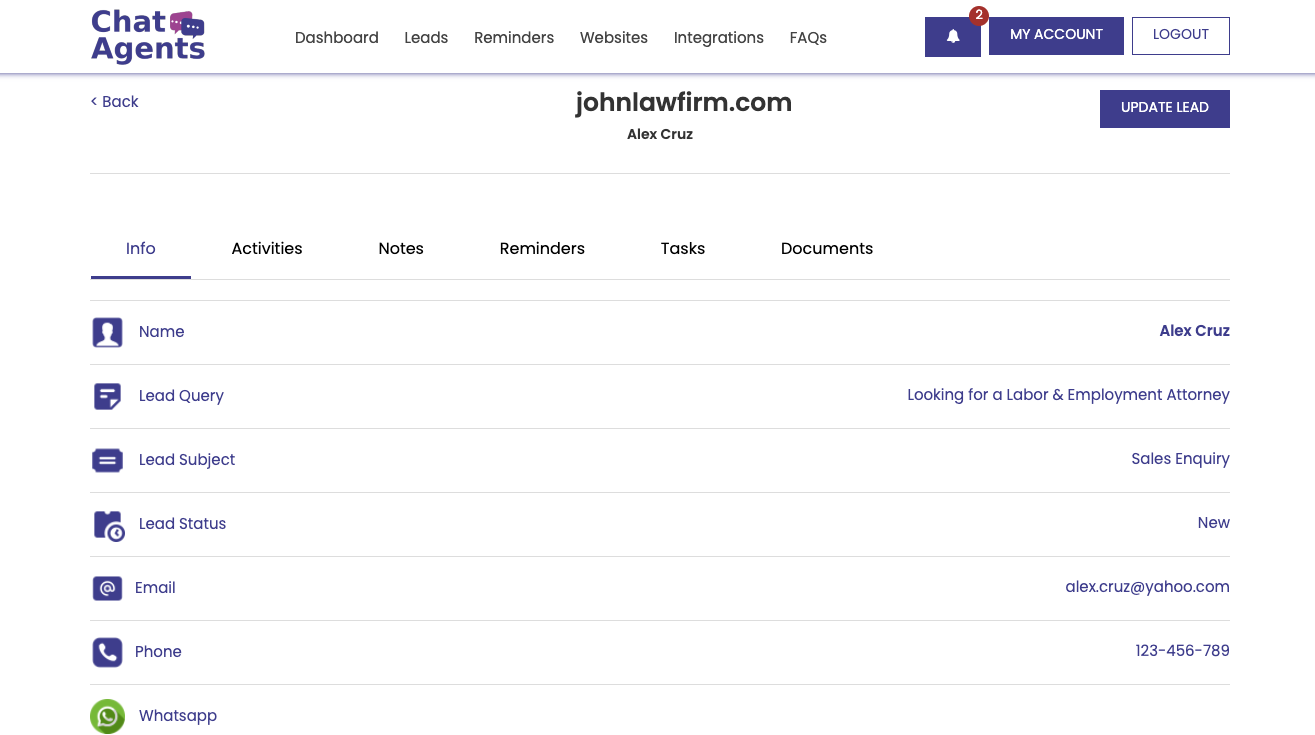 ---
Chat transcripts are also added in your Chat Agents CRM.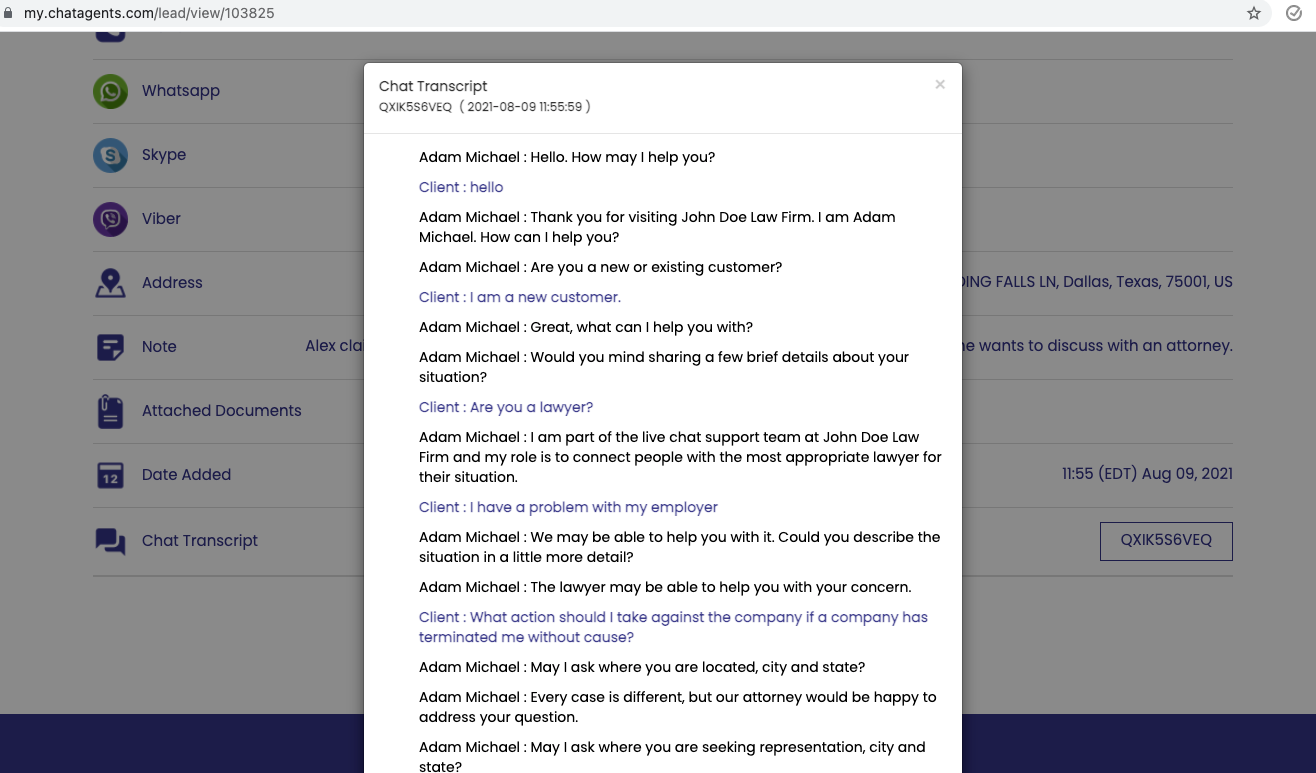 ---
The same lead is also visible in your Salesforce account,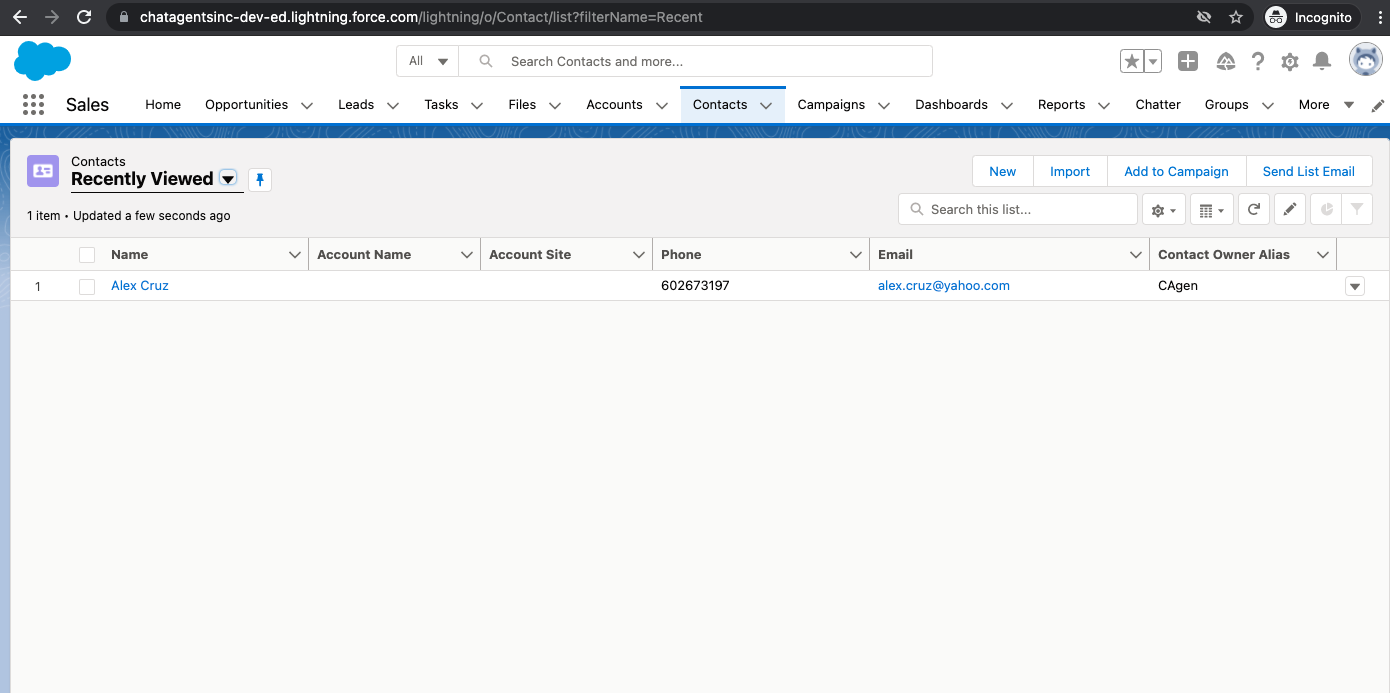 ---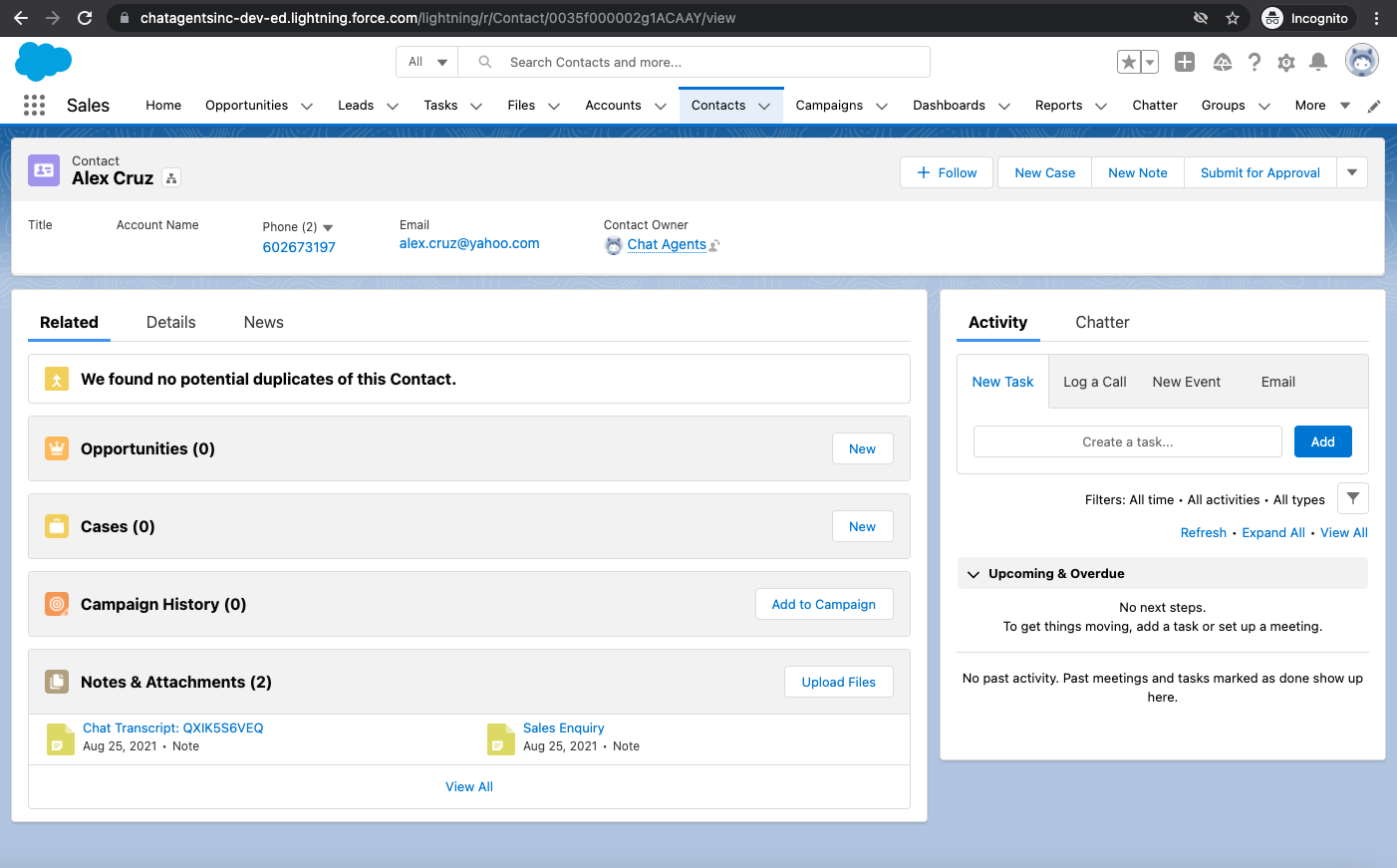 ---
Along with the chat summary and chat transcript, both of which are added as notes to the lead in your Salesforce account.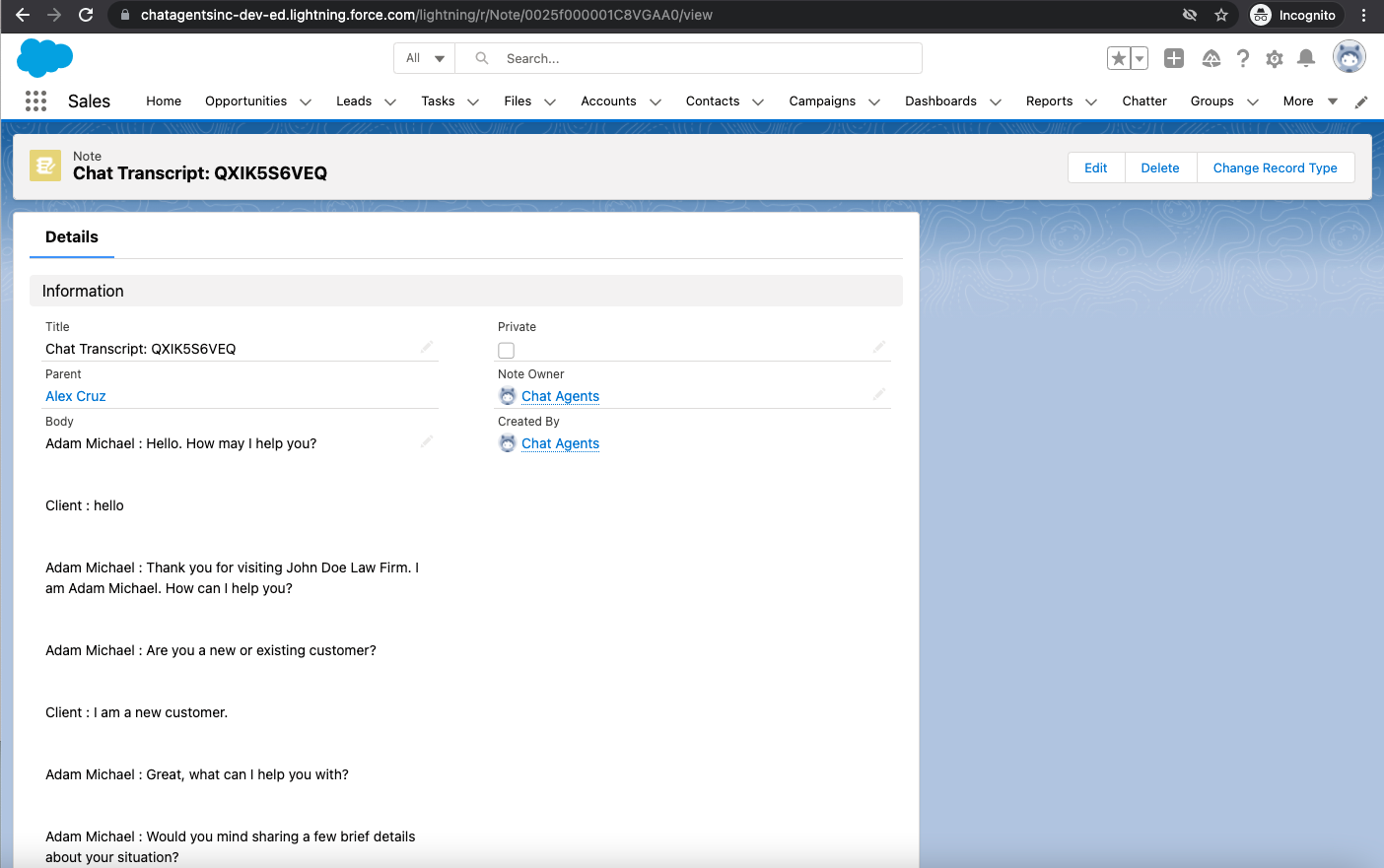 ---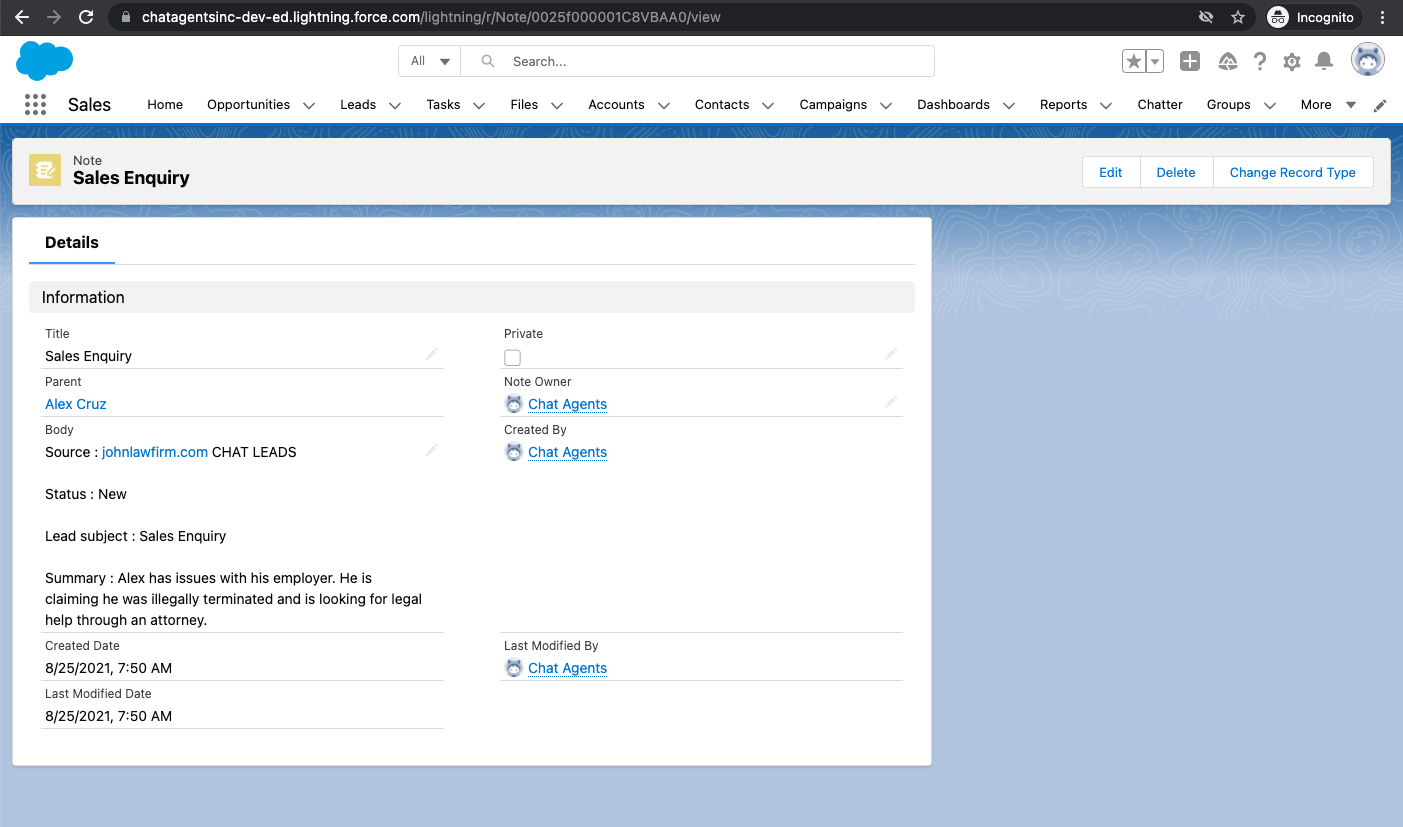 If you have any questions or need help integrating Salesforce or other apps with your Chat Agents account, please contact us through the help section on your Chat Agents dashboard - we will be happy to do it for you, at no additional cost.